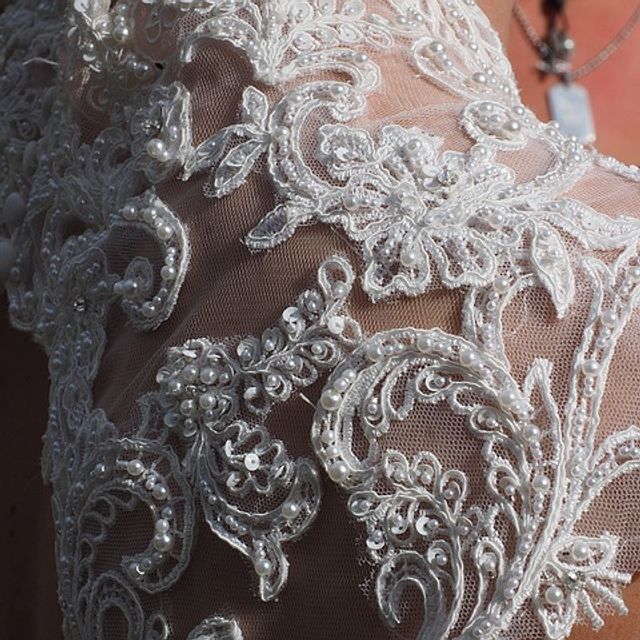 The Bride
     Most of us, somehow at some time in our lives, have been associated with a bride. Whether we were a bride, are going to be a bride or part of a bridal party, we are familiar with the joy, peace, expectation, exhilaration, and anticipation that comes with being a bride.
     Do brides marry to change the groom?  Do we call him by another name? Do we insist that we offer another date to celebrate his birthday?  Would we insist that we meet on our terms and never on his? Wouldn't that lead to disaster in a marriage? 
     "To love and marry someone, you must accept the essence of the other person; you must accept who he or she is."  Andrew Christiansen.  Following God's word that we are the bride, we apply that basic concept to our life with Elohim: 'To love and marry God/Messiah, we must accept the essence of the Creator; we must accept who He is.'
     Seems logical, right?  And yet we have at the very core tried to change Him to fit our ego. We have been seduced into the teachings of the papacy, a Hellenistic view of Scripture even though we may deny that. But if we are celebrating Christmas, Easter or attending a Sunday church we are under the guise of the Catholic system. We have changed the groom and His ways, His Name, His birth, His high holy days, His true Sabbath, even the Ten Commandments. We have not only defiled us, the pure bride, but our walk. We can never bring Him to naught; we only bring our walk to commonness.  We become impure as we lavishly embrace the system of Constantine.
     There are many Scripture verses relating us to the bride of Elohim/Messiah. Revelation 19:7 'Let us rejoice and be glad and give Him glory! For the wedding of the Lamb has come, and His bride has made herself ready.'  Isaiah 54:5 'For your Maker is your husband, the Lord of hosts is His name; and the Holy One of Israel is your Redeemer, the God of the whole earth He is called.'
      Matthew 25:1-46 tells an in-depth parable of the 10 virgins, five wise who were prepared to meet the bridegroom and the five unwise, who were not prepared.
     The Groom has a Name.  He has a walk.  He has High Holy Days. He has a Sabbath for us.  He has a plan and a desire to lead us into redemption – His Way.  Don't try to change The Groom to fit an ideology, rather change yourself to fit into His World.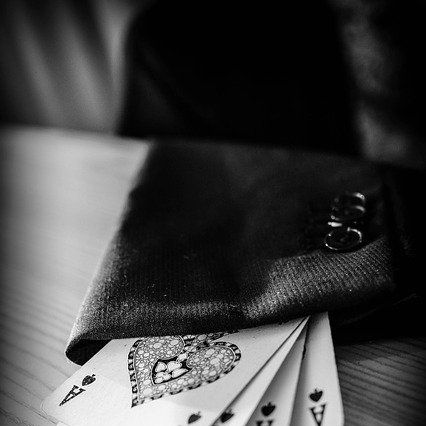 Cheaters...
     Cheaters are liars.  Whether they lie to themselves or others, they lie, which is lying to God.
     Cheaters, unfortunately, are part of our lives. They seem to slither in unannounced wreaking havoc before we even get a chance to realize what just happened. However, even though we may feel cheated, they are really only cheating themselves.
    It's one thing to cheat on a test, a diet, the IRS, or a spouse, friend, member of the family, or employer. Even though our sin towards one another is actually a sin to God as David said in 2nd Samuel 12:13, cheating directly on God would top the list.
     Luke 8:17 states; 'There is nothing hidden that won't be revealed, and there is nothing secret that won't become known and come to light.'
     John 3:20-21 'Everyone who practices wickedness hates the light and does not come to the light, so that his actions may not be exposed. But whoever does what is true comes to the light, so that it may become evident that his actions have God's approval.'
     1 Peter 2:9 'But you are a chosen race, a royal priesthood, a holy nation, a people of His own, so that you may proclaim the virtues of the One who called you out of darkness into His marvelous light.'
    Just these three verses, if we pay attention closely to what they are referencing will lead us into a lifestyle where we do not cheat on God.
    Light is referencing Yeshua, who is The Light of the World, which represents The Torah, which comes from the root word Or, which is light. Yeshua wrote the Torah and is the Creator, as in the beginning: Elohim.
    Wickedness is anything against God and Yeshua.  If we make our own path, do our own will and not the will of The Father, we are in wickedness. So how can we have fellowship with The Light if we deny His word, His will? And how would we get the approval of God? Certainly not by disregarding His Word.
     Peter is quoting Exodus 19:5-6' Now therefore, if you will indeed obey My voice and keep My covenant, you shall be My treasured possession among all peoples, for all the earth is Mine; and you shall be to Me a kingdom of priests and a holy nation. These are the words that you shall speak to the people of Israel.'    
     If we do not keep the Covenant of God, if we do not obey His voice, listen to His Words, walk in the Torah with the spirit of Yeshua, we are cheaters.  We have made our own will, our own directives and our own game plan.  We cheat to the flesh.  But we only cheat ourselves out of a life that God designed for us.
     Nehemiah 1:9 '...but if you return to Me and keep My commandments and do them, though those of you who have been scattered were in the most remote part of the heavens, I will gather them from there and will bring them to the place where I have chosen to cause My name to dwell.'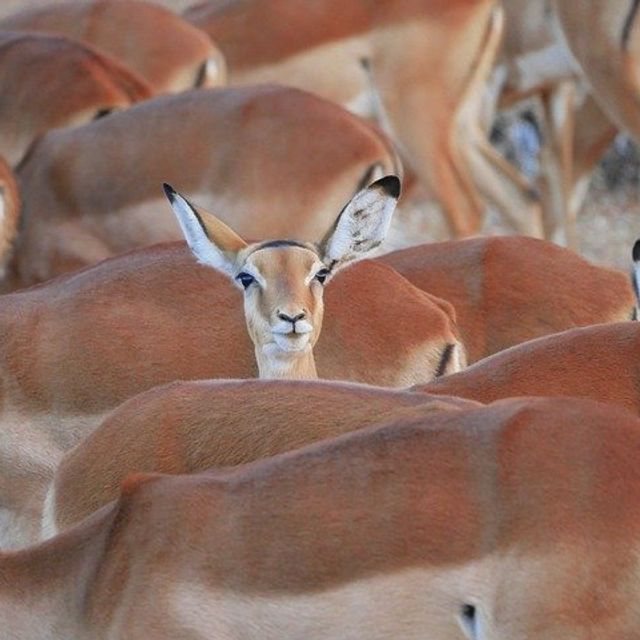 Seek to Understand
     Most of the time we seek to be understood.  We desire that others see our side of the equation, our point of view, and to hear our many words of wisdom. We want people to listen. But what if we flipped that and we listened?  What if instead of seeking to be understood, we were seeking to understand.  What if instead of talking at somebody, we listened to them?
     There is an old saying that 'talking comes by nature, silence comes by wisdom.' This is true enough, however, if we twist our emotions, even our silence can be a cry or desire for someone to understand me!  When we give someone the silent treatment, or we just stop talking with an agenda – that is a manipulative way to get our counterpart to ask us 'what's wrong?'  And there you have it; once again, we are seeking to be understood.
    The art of being silent is to be sincere in our silence; not silence with an agenda. We are silent as we seek to understand.
     Proverbs 12:15 states 'Fools think they need no advice, but the wise listens to others.'
     To seek to understand, to really listen is almost a lost art.  So often we listen without understanding because we are thinking about what we are going to say.  That is not seeking to understand at all, but rather seeking to be understood.  'Here's my take…Oh I can top that…But let me tell you…'
      There are simple questions to ask when we are seeking to understand; "Is this what you are trying to tell me?"  "How can I understand better?"  This is how we learn about someone else, for we already know about ourselves.
     Blessings as you seek to understand~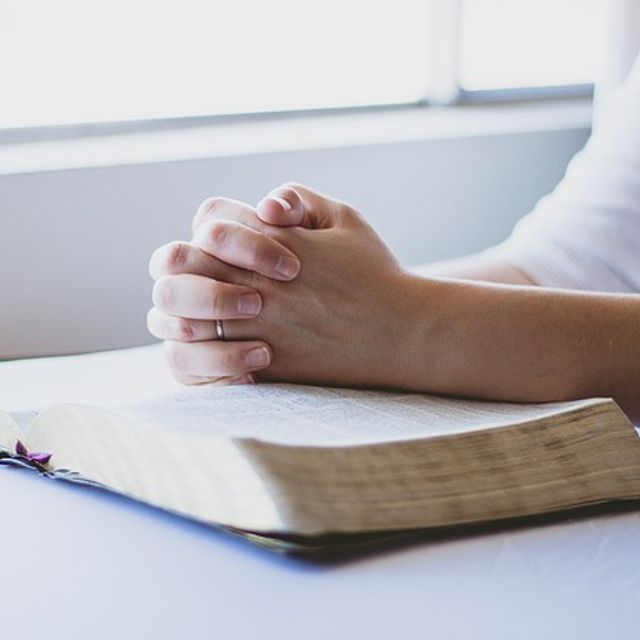 Prayer...
     There have been thousands of commentaries regarding prayer. Do we pray enough, do we pray the right way, what name do we pray in, and who do we pray to?
     The book of James is a call to the Messianic believers to live in order and accordance to the Torah as it directly quotes 4 Old Testament passages and refers 53 times to other Old Testament references. There are only 108 total verses in James, which means there is an Old Testament reference approximately every other verse.  The name James is a misnomer, as his true name was Yaakov and was the half-brother of Yeshua. He became one of the early believer's most significant leaders serving the Lord until he was martyred in 62 AD. He was the first rabbi of the Believer's synagogue 'The Way' in Jerusalem and we can see and read about his influence in the Jerusalem Council as documented in Acts 15. He wrote this epistle, which many believe is the first New Testament writing in 45 AD. James had a brother named Jude who wrote the Book of Jude, which is one of the latest, or the last book written in the Messianic Scriptures.
     All this said, Yaacov/James would never deviate from the order of God, the Torah.  Chapter 4 is a call for Messianic believers to live in order without fleshly and worldly pleasures. Because of the flesh and disorder, 4:3 states: 'You ask and do not receive, because you ask amiss, that you may spend it on your pleasures.'    So what does it mean to ask amiss?
     Yeshua in Matthew 6:9-13 reveals the truth before the book of James was written.
' In this manner, therefore, pray:
Our Father in heaven,
Hallowed be Your name.
10 Your kingdom come.
Your will be done
On earth as it is in heaven.
11 Give us this day our daily bread.
12 And forgive us our debts,
As we forgive our debtors.
13 And do not lead us into temptation,
But deliver us from the evil one.
For Yours is the kingdom and the power and the glory forever. Amen.'
    Yeshua instructs us to address The Father, it is His name that is holy. The Kingdom is to come, and Yeshua tells us that the Kingdom is at hand. We are to ask that The Father's will be done exactly on earth as it is in heaven. Heaven is called His throne and earth His footstool. This puts life in perspective. So, what exactly is the Father's will?  We can only find that in the Torah, the guidance and instructions that God gave His children. What is daily bread? Bread is likened to The Word.  Yeshua is referring to the very Word of God, the Torah, that of which He wrote.  This would include creation and of course the Ten Commandments or Ten Words.  
       If we ignore God's word and His Ways, and we pray, are we asking amiss? We are to pray God's will be done. Do you know His will?
Just Nice Enough?
    There are nice people, there are genuine people, there are people with no agendas and there are those with hidden agendas.  How do you tell if you are just nice, nice enough or genuinely nice?  What about the person in your life?
     We are to make wise choices as to who we associate with. Toxic people, negative people will drain us; Proverbs tells us that bad morals corrupts goodness.  When people enter our lives, they don't just bring their bodies, but they bring their spirits, influences and character.  One disobedient, rebellious man, Jonah, almost took the entire ship down with him.
     True friends in our lives will point us in God's direction, not from it. And we as a true friend will direct someone to the truth, not towards the world. Proverbs 27: states; 'Faithful are the wounds of a friend, but the kisses of the enemy are deceitful. '
      A genuine person will: certainly watch out for another's life, feelings, and well-being as in to carry their burdens.  To be concerned with another, not just with the timeline of their life.  One can be polite enough, courteous, nice enough, but until we carry one another's burdens, are we just nice? 
     Galatians 6:2 'Bear one another's burdens, and so fulfill the law of Messiah.'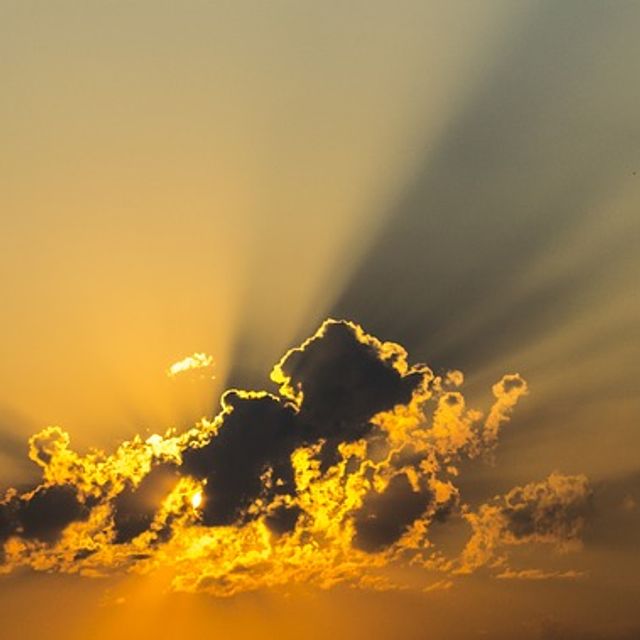 My God ~ Ehlohi
     The Hebrew mindset is that God is the God of the universe, yet He is not contained in the universe.  That is a thought, a piece of truth that is non-conceivable for mere mortals, for we cannot truly conceive what the universe is – it is too grand, too massive. We think we know, yet truly we do not.
     Since God, Adonai is the God of the universe; wouldn't that make Him everyone's God?  Yes, He did create all; every soul He did create; so in essence, He would be the God of everyone.
     Nehemiah 9:6 ' You alone are the Lord; You have made heaven, The heaven of heavens, with all their host, the earth and everything on it, the seas and all that is in them, and You preserve them all. The host of heaven worships You.'    Isaiah 45:7 'I am the Lord, and there is no other; 7 I form the light and create darkness, I make peace and create calamity; I, the Lord, do all these things.' 
     Yet, He also created choice.   Therefore, we choose what gods or The God we will worship. If anything is held higher in our lives than Adonai, He is not our God. And there are any number of things that can take the place of the true God, these things become idols of our heart.
     2 Kings 17:33-34 'They feared the Lord, yet served their own gods—according to the rituals of the nations from among whom they were carried away. To this day they continue practicing the former rituals; they do not fear the Lord, nor do they follow their statutes or their ordinances, or the law and commandment which the Lord had commanded the children of Jacob, whom He named Israel…'
     Romans 8:7 'Because the carnal mind is enmity against God; for it is not subject to the law of God, nor indeed can be.'
     If we are worshiping any other god; the god of Christmas, or Easter or Sunday, we are not worshipping the God of the universe, the God of Abraham, Isaac and Jacob.  We might think we are, but truly we are not.  We are worshiping the god of the idol of our own heart- Our memories, our traditions, our own rituals of the nations, the gods of the nations.
    May we all repent, and return/teshuva to The God of the universe, and worship Him and Him alone.
   Psalm 96:5-6 'For the Lord is great and greatly to be praised; He is to be feared above all gods. For all the gods of the peoples are idols, but the Lord made the heavens.  Honor and majesty are before Him; strength and beauty are in His sanctuary.'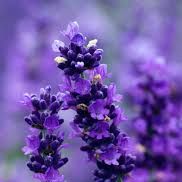 Pure Joy
     Joy.   What is joy?  Joy is a deep contentment unlike happiness which is caused by something.  I am happy because….or I am unhappy because… But having true joy is the result of completeness of God. 
     He gives us joy: Psalm 94:19 'When anxiety was great within me, Your consolation brought joy to my soul.'
     We have joy of Him: Nehemiah 8:10 'Nehemiah said, "Go and enjoy choice food and sweet drinks, and send some to those who have nothing prepared. This day is holy to our Lord. Do not grieve, for the joy of the LORD is your strength."
     We have joy in the Torah: Psalm 119:111 'Your statutes are my heritage forever; they are the joy of my heart.'
     Just these three verses tell us that joy is a constant, unlike happiness, because God never changes, He is a constant, as is His Word.  We waiver, we fall, we doubt and sometimes question our faith.  So that is why we cling to His faithfulness, not our own rendition of our faith.
    On any given day we can be happy one moment and extremely unhappy the next.  Circumstances change and we can find ourselves in trials of sadness, anger, despair and even confusion.  So the joy that we have deep within us must come from Him, as a never ending lifeline.   That joy enables us to get through the times we question, the unhappy moments in our life.
Psalm 4:6-8
'There are many who say,
"Who will show us any good?"
Lord, lift up the light of Your countenance upon us.
7 You have put joy in my heart,
More than in the season that their grain and wine increased.
8 I will both lie down in peace, and sleep;
For You alone, O Lord, make me dwell in safety.'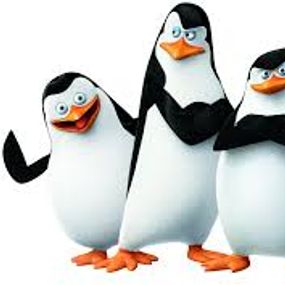 Just Smile and Wave Boys...
     In the animated movie, Madagascar, there is a scene within the first half hour where the penguins have dug out of captivity, pop up staring at the crowd and the onlookers are staring at them. The leader, the 'boss' instructs his prodigies: "smile and wave, boys…just smile and wave."
     During a recent time of trials and tribulation in my life, my oldest daughter gave me that advice "Just be like the penguins on Madagascar:   "Just smile and wave, boys, smile and wave."  
     Thank you for that.
     It's a simple analogy, quite simple actually.  It doesn't take any deep thought or deep analysis of a 'why'.  It's just an is…it's just a do. It released me from the onslaught of trying to 'cope' with someone else's issues/baggage that had made its way conveniently upon my doorstep and plopped.
     We are aware of the Scriptures that deal with persecution. Whether by family, Matthew 10:21, or by friends, Psalm 55:12-12, and there is certainly persecution from the wicked; John 15:18-19, 1 John 3:13 and Job 2:4-5. We endure, Psalm 56:1.  We have hope, Romans 8:18. We overcome, Acts 13:45-51 and we are given patience, Psalm 119:84-88.
     Everyone has a trigger point. Some have many, others just one and it rarely if ever goes off. Our Messiah seemed to exhibit one and that was when His Father's Temple was being defiled. What a huge metaphor for us: when we defile The Father's Temple…do we set off a trigger?  
    If I surrender to someone else's trigger point, then I surrender to someone else's chaos, because I can't fix their chaos nor understand it. But, if I become the trigger point, or just happen to remind them of their issues, then I suddenly am in the middle of their baggage.  Not a good place to be. 
    So, when I know that I am going to be around someone that I may irritate, or someone who has trigger points that have nothing to do with me, I keep my distance and "smile and wave, boys, just smile and wave…"
    Blessings~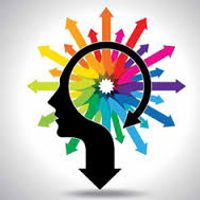 Oh, Those Runaway Thoughts...
     In a world trafficked by social media, instant news, thumbs up or thumbs down;  it is easy to be overtaken by our thoughts.  Life events now happen so quickly, that some are even overlooked. Our minds race to keep up with the ticking of space that seems to have engulfed us in a forever mode of constant moving, knowledge, awareness. 
     Sometime we lay in bed, exhausted from the day but our thoughts race on, from one event to another, from one piece of news to the next.  A constant battle lost in the darkness of the 2 am scenes.
     There is only one cure for our runaway thoughts.  And that is Scripture.  For any type of ailment in our minds, there is a piece of Scripture given to us by God to soothe us into the daybreak.  Whatever we face, whatever we lack, whatever we fear or grieve, there is a Word from the Creator that will see us through.  Our lives are such in the moment, that when distress, confusion, worry seems to be overbearing, that is the time to stop and breathe. To remember that nothing is a worry or surprise to God Almighty. For our soul, a Psalm was written:
     "Why are you downcast O my soul? Why so disturbed within me? Put your hope in God for I will yet praise Him, my Savior and my God."  Psalm 43:5-6.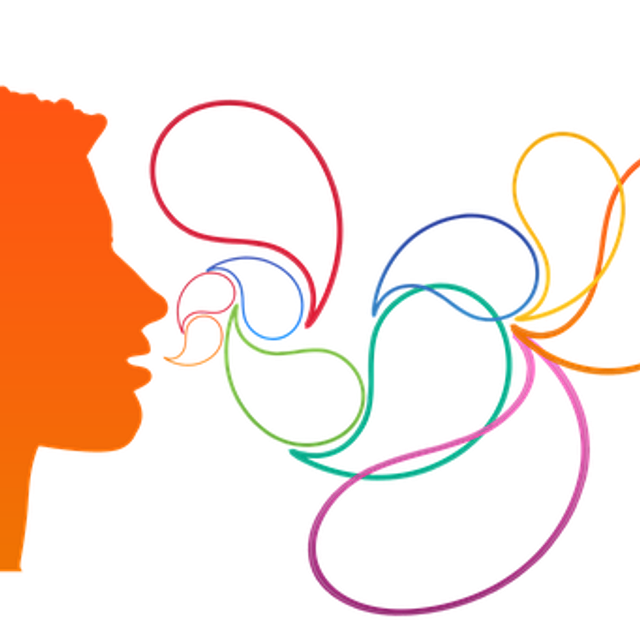 What I Speak...
     There is a saying from a teaching I once heard: "As soon as you speak I know what season you are in."  
     In Matthew 12:33-37 Yeshua rebukes the Pharisees of the day, and specifically in verse 34 He speaks of the words we speak connected to our hearts: "Brood of vipers! How can you, being evil, speak good things? For out of the abundance of the heart the mouth speaks."
     Seasons in our lives change, stay the same, return, disappear altogether or remain constant.  It depends on our voyage in life, our connection with God and His Word and our attitudes concerning self.
     We express the idols of our hearts through the words we speak. Think about it. Are we plowing ahead with words of me, myself and I? Or do we tread softly with words of concern and edification? Do we really stop before we speak?  Matthew 12:36-37 "But I say to you that for every idle word men may speak, they will give account of it in the day of judgment. 37 For by your words you will be justified, and by your words you will be condemned."   
     Do our words mimic Yeshua, "how can I help?" Or do they mimic that of selfishness, "what's in it for me." Words create fools and there are fools everywhere. 
     Proverbs 18:2-3 'Fools have no interest in understanding; they only want to air their own opinions.'
     Proverbs 12:15 'The way of a fool is right in his own eyes: but he that hearkens to counsel is wise.'
     Proverbs 18:13 'He who answers a matter before he hears it, It is folly and shame to him.'
     Proverbs 29:20 'There is more hope for a fool than for someone who speaks without thinking.'
     Proverbs 18:6-7 'A fool's lips enter into contention, and his mouth calls for blows. 7 A fool's mouth is his destruction, and his lips are the snare of his soul.'
     Psalm 19:14 'Let the words of my mouth and the meditation of my heart be acceptable in Your sight,
O Lord, my strength and my Redeemer.'