Accuse
     We can accuse, we can be accused and we can listen to accusations. Either way, the Scriptures have a lot to say about accusing and being accused.
     Exodus 20:16 'You shall not bear false witness against your neighbor.' This is part of the Ten Words, or the Ten Commandments. It is not optional, as is any of God's statutes and right-rulings. However, accusing someone has become common place. Religious people accuse, religious people get accused, secular people accuse and secular people get accused. It is a curse, an influence and a spiritual death sentence. Malicious slanders and false accusations are poison that kills secretly and slowly. 
     Proverbs 25:18 describes an accusation: 'A false accusation is as deadly as a sword, a club, or a sharp arrow.'
     Exodus 23:1 describes the influence of an accuser: 'You shall not bear a false report; do not join your hand with a wicked man to be a malicious witness.'
     Leviticus 19:16 is an instruction: 'You shall not go about as a slanderer among your people, and you are not to act against the life of your neighbor; I am the LORD.'
     Psalm 109:1-5 implores God and describes an accuser's character: 'Be not silent, O God of my praise! For wicked and deceitful mouths are opened against me, speaking against me with lying tongues. They beset me with words of hate, and attack me without cause. In return for my love they accuse me, even as I make prayer for them. So they reward me evil for good, and hatred for my love.'
     In Job chapter 1, HaSatan is mentioned and described as an adversary and the accuser which is reaffirmed in Revelation 12:10 ' Then I heard a loud voice saying in heaven, "Now salvation, and strength, and the kingdom of our God, and the power of His Christ have come, for the accuser of our brethren, who accused them before our God day and night, has been cast down.'
      The greatest example is Yeshua/Jesus who was accused unto His death. He is our example and our hope. People will accuse for many different reasons, many different agendas and totally different outcomes.
     We can never stop 'the accuser' but we can understand our emotions and how to handle these trying situations.  The first step is to realize that accusations come in the guise of HaSatan which is clearly evil. The next step is to completely surrender in prayer to God. Whether you confront the accuser, let it die or seek professional help, God is there and He will guide you in His wisdom regarding what you should do.  
     Keep moving forward…Blessings~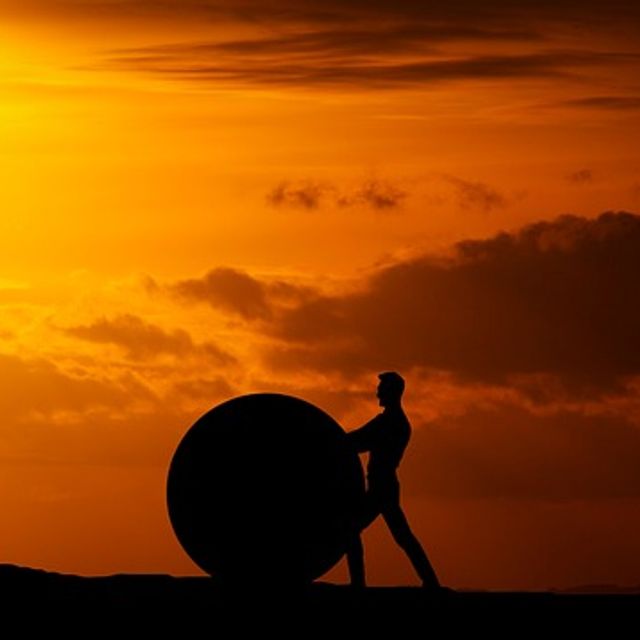 Moving Mountains...
The Torah portion for this upcoming Sabbath is Behar/On the Mount. I faced a couple of mountains this past week; one was the weather and the other came through a voice of an accuser. Both were trying to make me lose my focus on God, the responsibilities I had my faith in Him, and lose my joy.
     Mark 11:23 'Truly I tell you, if anyone says to this mountain, 'Go, throw yourself into the sea,' and does not doubt in their heart but believes that what they say will happen, it will be done for them.
     Matthew 17:20 'He replied, "Because you have so little faith. Truly I tell you, if you have faith as small as a mustard seed, you can say to this mountain, 'Move from here to there,' and it will move. Nothing will be impossible for you."
     May 11, 2019 was my daughter's wedding. The venue was at our ranch and the guest list was about 190 people from all over the United States. It was phenomenal, it was serene, it was gorgeous, it was emotional, it was magnificent, and it was exhausting.  As we were cleaning up, picking up and making piles of stuff, my husband said to me, "I feel like we moved a mountain." I responded, "Twice."
     It was supposed to rain that day, and had been raining. It poured the day before, saturating the ground. There were puddles everywhere and of course mud. A mountain we faced was the weather, which made us implement plan B, C and D. There was worry that it would pour and we would have to have everything inside the tent. It could be done, but not an ideal situation. Were we trying to move the mountain by having faith that God would cease the rain just for us? No, of course not. Our faith was that He would guide us and there would still be a marriage, even in the rain. But people prayed. And that mountain of worry began to move. Our faith kept strong regardless and the mountain of worry began to crumble.
    We began to rejoice in the rain and the Lord. We began to feel the prayers from friends that gave us strength. Thus, it was a beautiful day, with sun, dark clouds, a little bit of rain, some wind and a chilly night under the stars.
     What is your mountain? Is it fear? Is it anxiety? Is it worry? Are there accusers in your life? Are there doubters? Is there pain and suffering? Those can be mountains that loom before us, making us feel insignificant. But it is just a mountain, and according to our Lord, Yeshua it is movable. So if He gives us the strength and courage to move that mountain, then we can.
      Don't let those mountains stop you. Don't let doubters or accusers destroy your joy. It is our strength in Him that gives us our joy, our courage and our faith. It is our faith in Him, not us, that creates the voice inside of us, encouraging us to move that mountain.
Blessings~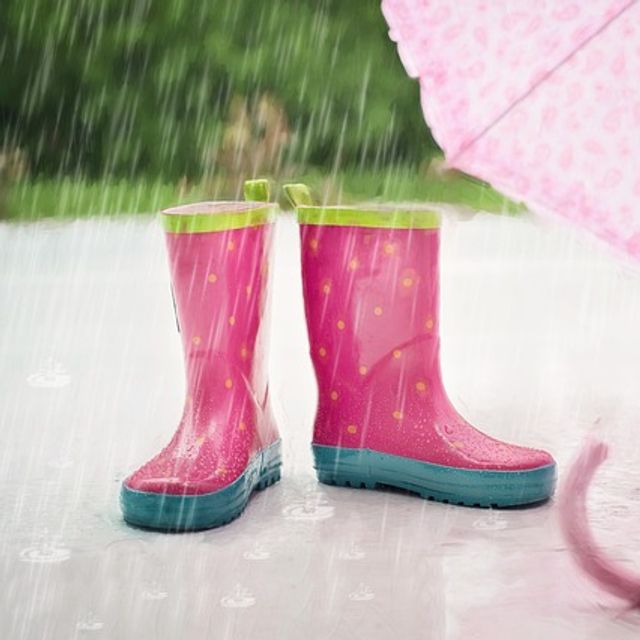 Rain
     In just 3 days my oldest daughter will become a Mrs. We are having an outdoor wedding on our ranch – and the forecast says 'rain'.   The first response is 'Oh no!' But then we settle into the fact that there is nothing one can do about the weather, it is what it is.
     The silver lining shines forth as we contemplate the forecast. Rain! Rain is a good thing on a wedding, it is a washing, a cleansing, a gift from God. Rain is also a metaphor for His Word. So rain on a wedding is showering the bride and groom with His Truth and His Word.
     Isaiah 45:8 '"Drip down, O heavens, from above, and let the clouds pour down righteousness; Let the earth open up and salvation bear fruit, and righteousness spring up with it. I, the LORD, have created it."
     Job 5:12 'He gives rain on the earth And sends water on the fields…'
     Psalm 147:8 'Who covers the heavens with clouds, Who provides rain for the earth, Who makes grass to grow on the mountains.'
     Deuteronomy 11:14 '…that He will give the rain for your land in its season, the early and late rain, that you may gather in your grain and your new wine and your oil.'
     In the Scriptures, when God withholds His rain it is considered a detriment. Therefore, since rain is likened to His Word and we go against Him, He withholds His word from us. We are left to our own demise; we are left to our own delusion.
     2 Chronicles 6:26-27 "When the heavens are shut up and there is no rain because they have sinned against You, and they pray toward this place and confess Your name, and turn from their sin when You afflict them; then hear in heaven and forgive the sin of Your servants and Your people Israel, indeed, teach them the good way in which they should walk. And send rain on Your land which You have given to Your people for an inheritance."
     Deuteronomy 11:17 'Or the anger of the LORD will be kindled against you, and He will shut up the heavens so that there will be no rain and the ground will not yield its fruit; and you will perish quickly from the good land which the LORD is giving you.'
     1 Kings 8:35-36 "When the heavens are shut up and there is no rain, because they have sinned against You, and they pray toward this place and confess Your name and turn from their sin when You afflict them, then hear in heaven and forgive the sin of Your servants and of Your people Israel, indeed, teach them the good way in which they should walk and send rain on Your land, which You have given Your people for an inheritance."
    If it rains, we implement plan B, always thanking God for His mercies and rain!
Mazel Tov!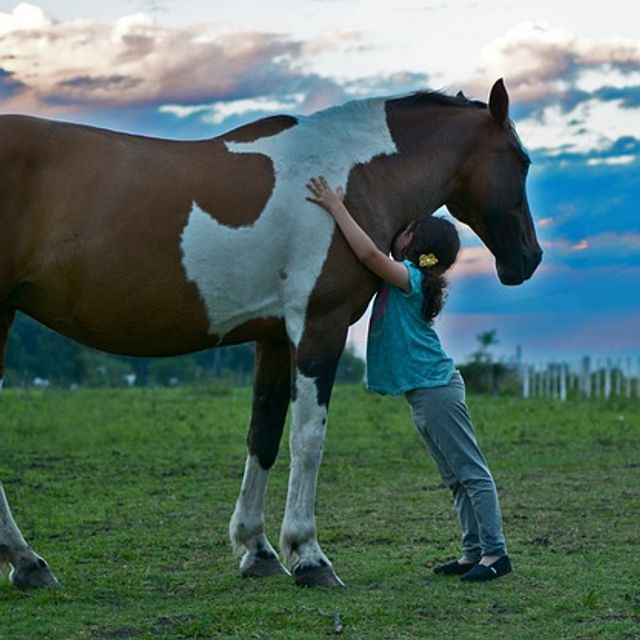 Encouragement
     We've all been there, down in the dumps, man of despair and we've all been around friends or family members that are faced with a crisis, trauma, or depression. There isn't a person on this planet that at one time or another has been faced with a discouraging situation.
     There are many Scriptures regarding words of encouragement. But the one that stood out the most to me was Philippians 2:4 '…not looking to your own interest, but each of you to the interest of others.'
     On the surface, that seems pretty logical. But it's easier said than done, and maybe that is why it is written for us.  Just think about it for a moment. Let's say we are in the middle of a very trying time, seemingly stuck in a rut, facing depression, fear, anxiety, and there is no encouragement around. Next to us is a friend who is going through something similar, or even maybe a lesser state, but none-the-less drastic in their mind. What do we do?  How do we behave?
     Initially, we might hope to have encouragement, kind words, help, and even a listening ear from the other person. But that's not what we are to do. We are to put their interest ahead of ours. We are to be their encouraging word, their kind word, their help, and their listening ear.
     The amazing thing is that when we do this, our lives, our discouraging day or season seems to minimize.. Not that our woes are less drastic or less important, but rather we place our energy into helping someone instead of focusing on our problems.
     Galatians 6:2 'Carry each other's burdens, and in this way you will fulfill the law of Christ.'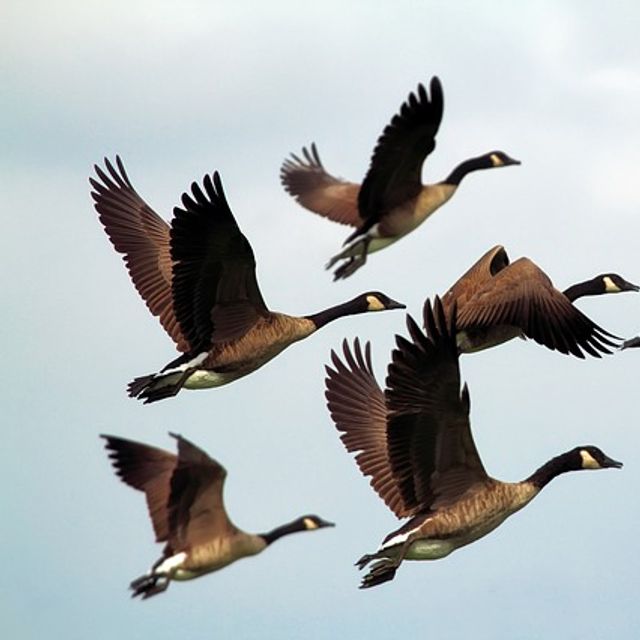 Changes...
     Life is a series of events. Life is a series of seasons. Life is a series. Life is a…life is…life.
     I was pushing my granddaughter in the swing when geese flew overhead.  She squealed and pointed up to the sky.' Brb' she said. Suddenly I was 20 years back, pushing my son in the same spot, a different swing, but the same spot. Did we see geese then? Did he squeal with delight? Probably.  All of a sudden I am twenty years older and I am pushing my grand-daughter. Definitely, a new season.
     We also have seasons in our relationship with God. There are days when we seem to drift and sway. Other days we cling like we are sinking. Somedays we are sailing above the storm with not a concern, other times we seem to swirl as in a tornado. We change, we come and go, we falter, we hold steadfast. But God never does. He never changes, nor slips. He has only one season, one event, He Is.
    It is then during our seasons of life that we remember that He Is.
Joshua 1:9 'Have I not commanded you? Be strong and courageous. Do not be afraid; do not be discouraged, for the LORD your God will be with you wherever you go."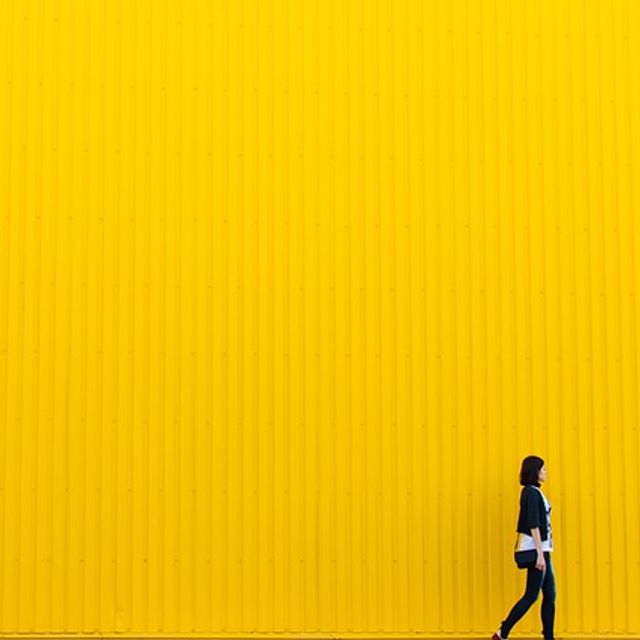 Keep Moving
Sometimes in our lives we feel stagnant. Stagnant with our relationships, our finances, our jobs, our careers, our schooling, even our homes.  We get a thick 'I'm stuck' feeling and often it can be overwhelming which only adds to the dilemma. These are times when we feel uninspired and unmotivated. We keep procrastinating on our plans. More often than not, we find ourselves getting out of a rut, only to get back into another one.
     Some advice might be to change your surroundings, paint a room, clean a closet, take a break, switch schools, find new inspirations, change jobs, change homes, change cities or states or even spouses.  Some of the advice might be sensible; other words of advice might seem pretty drastic. But neither will work if we don't change the rut in our spiritual walk.
    The rut isn't the result of God; it is the result of our own self. It is the stagnant waters that we are drinking instead of bathing and immersing ourselves in the Living Waters. It is the point in our lives where we stop because we are overwhelmed, anxious or depressed.
    We can change jobs, locations, hair, clothes even your attitude, but until we change our worship pattern, the rut remains. To worship God to grow with Him means we must worship Him is spirit and in truth.  Not just truth, not just spirit, but in spirit and in truth.
     God is a spirit, a breath, Job 33:4 ,' The Spirit of God has made me, And the breath of the Almighty gives me life.' Yeshua is the Living Breath. God's Word is the truth, Psalm 119:160 'The sum of Your word is truth, And every one of Your righteous ordinances is everlasting.' Yeshua is the Living Truth.
     It is when we return to God and His word in its entirety that we begin the process of moving forward.  We slowly remove each foot from the clay and gain ground.
     Job 17:9 'The righteous keep moving forward, and those with clean hands become stronger and stronger.'
      Proverbs 4:18 'The way of the righteous is like the first gleam of dawn, which shines ever brighter until the full light of day.'
   Blessings~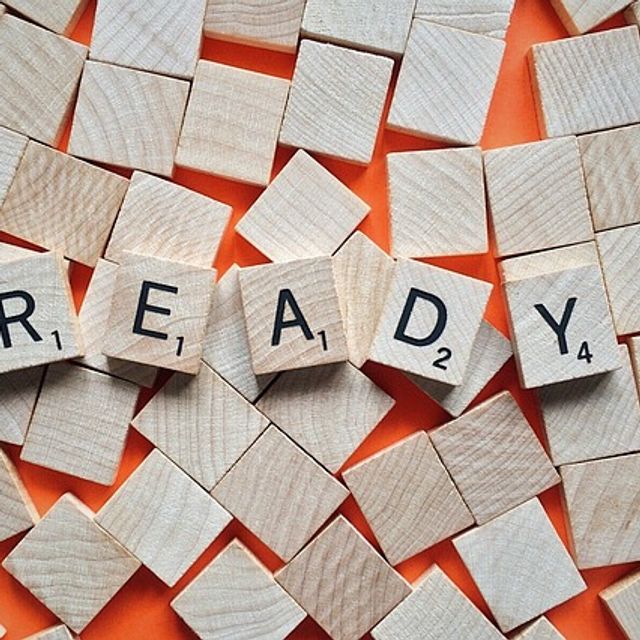 Preparing...
     Passover is a time of preparation. We prepare our homes, our pantry, our clothes, and our schedules.  We also prepare our hearts.  Rabbi Shaul in 1 Corinthians 5:8 exhorts us: 'Therefore let us keep the feast, not with old leaven, nor with the leaven of malice and wickedness, but with the unleavened bread of sincerity and truth.'
     This is a preparation for our hearts, our attitudes and our walk. 
     What is the truth?  Only the ways of Elohim are true, every other way is a man-made walk. John 17:17 'Sanctify them in the truth; your word is truth.' Psalm 119:160 'The sum of your word is truth, and every one of your righteous rules endures forever.'
     What is sincerity? Joshua 24:14 '"Now, therefore, fear the LORD and serve Him in sincerity and truth; and put away the gods which your fathers served beyond the River and in Egypt, and serve the LORD.' 2 Corinthians 2:17 'For we are not like many, peddling the word of God, but as from sincerity, but as from God, we speak in Christ in the sight of God.'
     Passover is also a season of trials.  We know that the enemy lurks about just waiting for us to slip and fall. He is there to goad us into lies, unforgiveness, and self-centeredness. This is where we seek truth and sincerity, which leads us directly to the Father.
     So this year, as we clean our cupboards, and seek for that last bit of yeast, that last crumb, let's remember where our help and steadfastness comes from.
'My help comes from the Lord,
    who made heaven and earth.
3 He will not let your foot be moved;
    He who keeps you will not slumber.
4 Behold, He who keeps Israel
    will neither slumber nor sleep.'  Psalm 121:2-4
Blessings~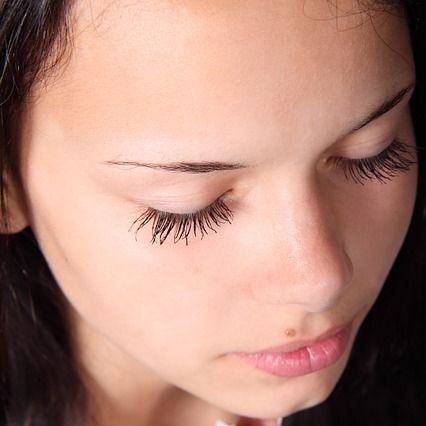 Close My Eyes...
   As a child, did you ever take a turn on a ride that spun?  Maybe it was at the fair, or the playground where other children pushed and pushed the playground ride until you were spinning so fast you couldn't see? So you closed your eyes.
     Does life spin? Do our cycles seem to turn so quickly that we can't see straight? Absolutely! The trick is to close our eyes; the ride will be over soon. Then we can stop the madness and get our bearings. But, if we try to walk too soon, we fall crazed with dizziness and if we open our eyes too soon, they might keep spinning. So, wait, be patient, let the spinning stop.
     It is then that we need to open our eyes, we need to get our bearings again, the way, the path, the truth.  We need to see.
     Psalm 119:18 'Open my eyes, that I may behold wondrous things out of your law.'
     Acts 26:18 'To open their eyes, so that they may turn from darkness to light and from the power of Satan to God, that they may receive forgiveness of sins and a place among those who are sanctified by faith in me.'
     Psalm 146:8 'The Lord opens the eyes of the blind. The Lord lifts up those who are bowed down; the Lord loves the righteous.'
     Hebrews 12:2 '…looking unto Jesus, the author and finisher of our faith, who for the joy that was set before Him endured the cross, despising the shame, and has sat down at the right hand of the throne of God.'
    Open our eyes to You, Oh God that we may see and live the truth, and thus quit spinning.
     Blessings, Vickie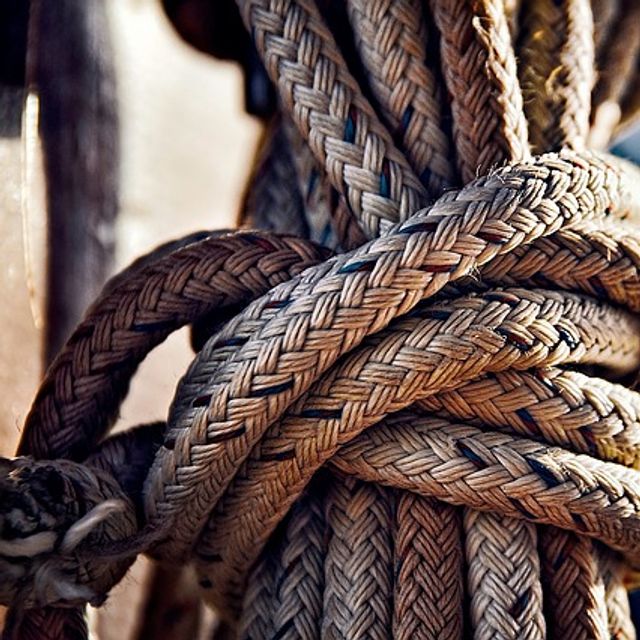 Twisted
An event or a situation happens.  It's clear that A happened before B which caused C. Everyone agrees to that equation. Then all of a sudden the person or persons involved in said event or issue retells the story as C before A then B. Somehow it got twisted, but why?
     Why do people twist things?  Usually, they desire an outcome that elevates or releases them and accuses the other.  In this way they are free from guilt or responsibility. They become the victim of said event and will even go so far as to talk about the situation or event to others in order to manipulate that person's emotions.
     'Twisters' are not new to society, the Psalmist wrote about his encounter with them in Psalm 56:5; 'All day long they distort my words; all their thoughts are against me for evil.'
    'Twisters' seem to be lacking a foundational concept; Romans 6:18: 'Such people are not serving Christ our Lord; they are serving their own personal interests. By smooth talk and glowing words they deceive innocent people.'
    An online definition: What is the correct term for a person who twists facts and provides misinterpretations in an effort to appear infallible? The kind of person who is given a simple logic puzzle, fails to solve it correctly and tries to persuade others that he was in fact correct e.g. by denying obvious implications that were necessary to be deduced in order to find the correct solution.
    We've all been manipulated by a twister. We've all come face to face with them. They are toxic, becoming the person they are due to years of practice.  They will remain in that season because they twist things on a regular basis, causing the truth to dissipate on a regular basis. Thus truth becomes non-truth and non-truth becomes truth.
     Proverbs has good advice when it comes to toxic and unwise associations.
     Proverbs 13:20- Walk with the wise and become wise, for a companion of fools suffers harm.
     Proverbs 14:7 – Stay away from a fool, for you will not find knowledge on their lips.'
Blessings~ Vickie