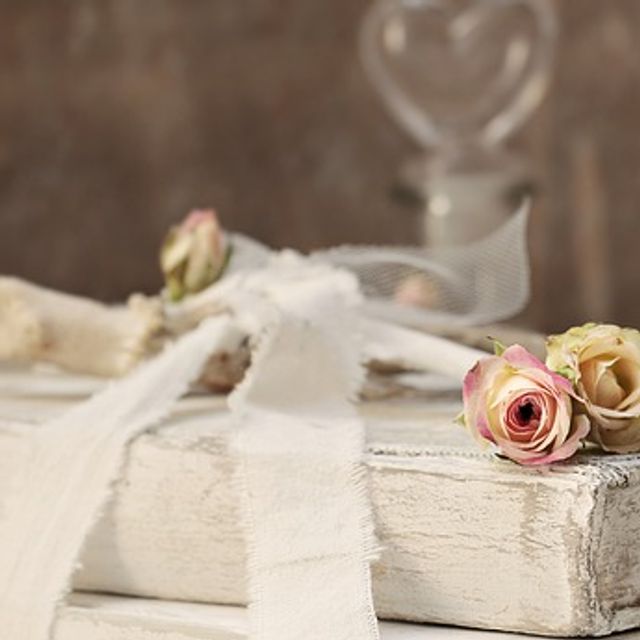 Royal Linen
     Linen is a textile made from the fibers of the flax plant. Linen is laborious to manufacture, but the fiber is very strong, absorbent and dries faster than cotton. Garments made of linen are valued for their exceptional coolness and freshness in hot and humid weather. 
     In the Scriptures, linen was used for garments, for thread, turbans and sacred clothing worn by the priests. Pharaoh arrayed Joseph in fine linen, Genesis 41:42.
   Linen was a sign of righteousness and set-apartness.  
Revelation 15:6 'Out of the temple came the seven angels with the seven plagues. They were dressed in clean, shining linen and wore golden sashes around their chests.'
Revelation 19:8 'It was given to her to clothe herself in fine linen, bright and clean; for the fine linen is the righteous act of the saints.
Exodus 26:1 "Moreover you shall make the tabernacle with ten curtains of fine twisted linen and blue and purple and scarlet material; you shall make them with cherubim, the work of a skillful workman."
Exodus 26:31 "You shall make a veil of blue and purple and scarlet material and fine twisted linen; it shall be made with cherubim, the work of a skillful workman.'
Matthew 27:59 'And Joseph took the body and wrapped it in a clean linen cloth…'
Revelation 19:14 ,And the armies which are in heaven, clothed in fine linen, white and clean, were following Him on white horses.'
Blessings~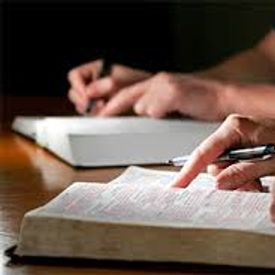 Legacy...

     In the last Torah portion, Pinchas, we learned about the five daughters
that came to Moshe inquiring and wanting their inheritance. Interesting that there were 5 daughters (5 books of the Torah) wanting their inheritance (God's Word) and God granting it because they wanted it.  They were given their inheritance.
     Do we want our inheritance? Do we want to grab onto God's word with a vengeance? With a zealousness for His word? And with an inheritance, what about our legacy?
     Webster's defines legacy as: 'Webster's Dictionary defines "legacy" as "something transmitted by or received from an ancestor or predecessor or from the past." Some common examples of legacy are: She left us a legacy of a million dollars. He left his children a legacy of love and respect.
     Searching the internet, I came across this interesting definition of legacy: 'Legacy is fundamental to what it is to be human. Research shows that without a sense of working to create a legacy, adults lose meaning in their life. ... Being reminded of death is actually a good thing, because death informs life. It gives you a perspective on what's important.'  (legacyproject.org).  
     So what is the most important thing? What is our legacy? Granted, this was a secular sight, but it makes sense.  We can lose the meaning of life – if- we lose our deep connection with The Father.
    I desire that my legacy that I leave, besides being true, loving and kind, is God's Word.  If nothing else, I pray I leave a foundational legacy, one of His truth – not my truth, but His.
     Blessings~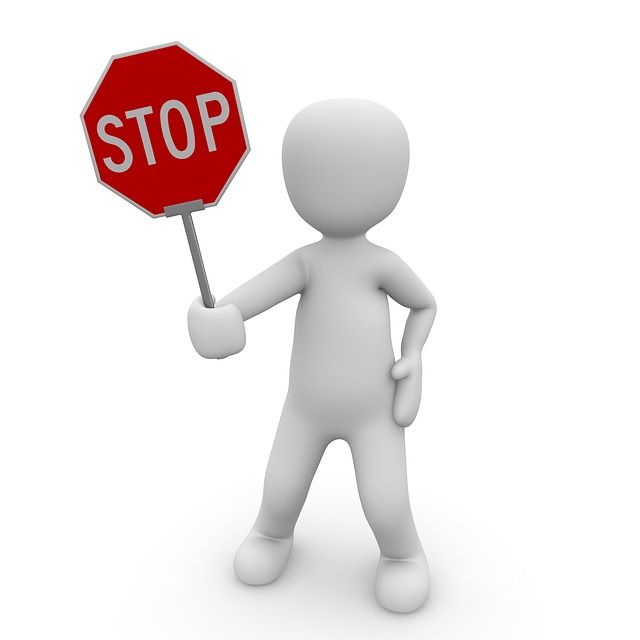 The Doors We Shut
 The Doors We Shut
   Last week I wrote about open doors. But what about the doors we shut?
    Do we shut doors of opportunity? Living in fear will keep us from opening those doors. Do we shut doors of forgiveness?  Living in bitterness will keep those doors tightly closed. What about doors that open to peace and joy? If we have a closed heart full of resentment those doors will not open. We shut them on purpose, on accident, in thought or without thought, none the less, we close them.We tell ourselves to stop! Don't go through that door; remain in a state of sadness, anger, bitterness, unforgiveness and despair. Why? 
     Are we afraid to go through a door that leads away from our wounds? Do we want to nurse them and revisit them is self-indulgence?
     Yeshua says that He is the door. Yeshua is joy and love and peace and calm and understanding. He is the Torah, He is the beginning and the end. He is.
     When we go through His door we begin to open the doors of possibility and shut behind us the doors of dread and despair and anger. It's a matter of learning which doors to open and which doors to close. But the first and most important step in our lives is to humbly come before our God and open the door of Yeshua.
   Blessings ~ Vickie
Who Do We Put First?
     There are some old sayings; 'if you don't love yourself you can't love others', and, 'put yourself first then put others next' this will make you a better person.  Just Google 'putting yourself first' and you'll be amazed. There are even several videos to teach us how to put ourselves first.    
     This is a shallow beginning to an even shallower end. We lose an accurate perception of ourselves when we concentrate on putting ourselves first; loving ourselves first and concentrating on our well-being before we concentrate on others.  Of course we can't help anyone or anything if we are so miserable and unhealthy that we negate our very health, mental and spiritual wellness, therefore completely overlooking others.  That is the polar opposite of putting ourselves first, as we put ourselves last in a self-depression or self-derogatory attitude, which is still a form of arrogance. 'Oh woe is me'.
     The flip will be to love others first then you will learn to love yourself. There are many Scriptures regarding the well-being of others. A very powerful one is Philippians 2:3 'Do nothing from rivalry or conceit, but in humility count others more significant than yourselves.' Rabbi Shau'l (Paul) seems to have a lot to say about the needs of others before the needs of ourselves.  Interesting that Paul's total wisdom came after he submitted to the will of The Father and was doing the work of Yeshua,  Prior to this he was all about 'himself' and the murder of the followers of Yeshua. 
     Looking at the Scriptures that quote Yeshua, look who He puts first: 
     Matthew 6:33 'But seek first the kingdom of God and his righteousness, and all these things will be added to you.' 
     Matthew 22:37 'And He said to him, "You shall love the Lord your God with all your heart and with all your soul and with all your mind.' 
   The order seems to be:  Love God first. Serve Him first. Acknowledge Him first. Do for Him first.  By doing this you automatically will do for others. 
     Mark 12:31 'The second is this: 'You shall love your neighbor as yourself.' There is no other commandment greater than these." 
     We might think that we put God first. But do we? What is our attitude? Do we grumble? Do we ignore His Ways? Do we speak evil of one another? Just by putting Him first, we begin to establish our steps as He establishes our steps in life. 
     Proverbs 16:3 'Commit your work to the Lord, and your plans will be established.'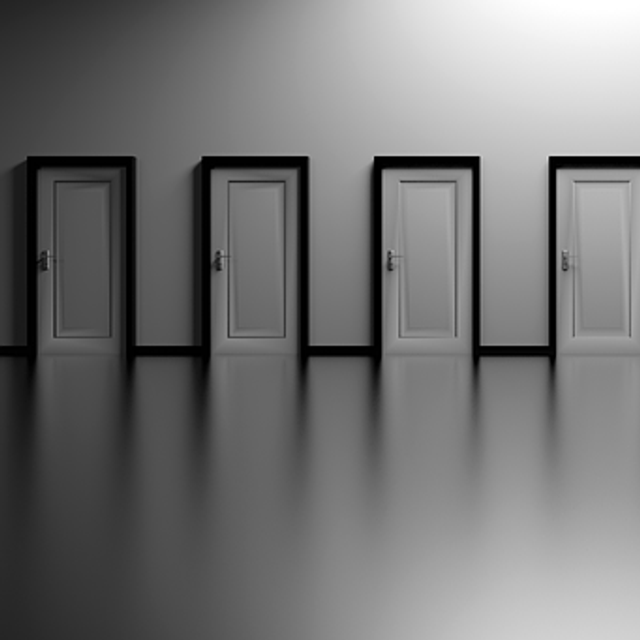 Opening Doors...
Opening Doors…
     In Jewish mindset, attitudes or character traits are likened to gates.  We open a gate of joy, or we open a gate of anger. An example is Cain. He opened the gate of jealousy, which opened the gate of anger, then proceeded to open the gate of rage, and finally murder. If he would have recognized the first gate as a way that would come to such a horrific end, would he have gone through that gate?
     The key is to recognize the gate and make an informed decision. It begins with our thoughts:
2Corinthians 10:4-5 'For the weapons of our warfare are not carnal but mighty in God for pulling down strongholds, 5 casting down arguments and every high thing that exalts itself against the knowledge of God, bringing every thought into captivity to the obedience of Christ.'
     There are doors that work against others. Patience will keep us from going through the door of irritation which leads to anger.  Anger is the direct consequence of losing our patience. For it is precisely because we don't have tolerance for something or someone that we get mad. Therefore, impatience is a ticking moment, beginning with irritation, leading to anger, and ending in rage. What that means is that the opposite is also true. The more patience we have, the less irritation, anger, and rage we'll experience.  We won't open those doors.
     Yeshua is the antithesis of anger and impatience. His door is the one we seek.
     Rabbi Shaul (Paul) speaks of doors opened in the Lord: 2Corinthians 2:12 'When I came to Troas to preach the gospel of Christ, even though a door was opened for me in the Lord,'
      Yeshua reiterates that He is the door: John 10:9 'I am the door. If anyone enters by Me, he will be saved and will go in and out and find pasture.'
     John 10:7 'So Jesus again said to them, "Truly, truly, I say to you, I am the door of the sheep.'
     Revelation 3:20 'Behold, I stand at the door and knock. If anyone hears my voice and opens the door, I will come in to him and eat with him, and he with me.'
     It's not so strange that we end up going through doors that cause confusion or grief. We are imperfect people living in an imperfect world. And yet we are commanded to be a set-apart people, a holy nation, to be holy to God. How do we accomplish that? Going through the door of Yeshua, the door of peace, joy and love.
       Psalm 24:7 'Lift up your heads, you gates; be lifted up, you ancient doors, that the King of glory may come in.'
     Blessings ~ Vickie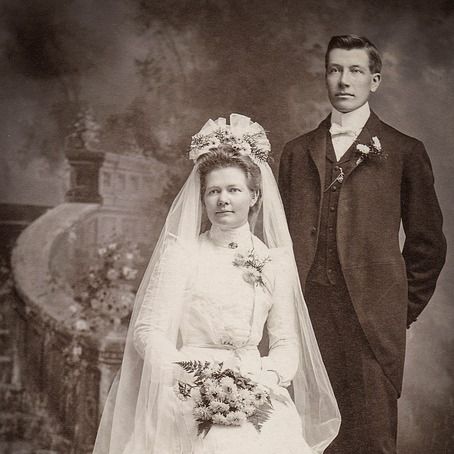 Korach's Wife
What kind of wife are we?
     On some Jewish midrash sights that have commentaries about the wife of Korach, they tell that she was responsible for his downfall. They state that she incited jelousy, 'the midrash blames Korah's wife for inciting her husband to mutiny against Moses and Aaron. She said: "See what Moses has done: he is king, he has appointed his brother High Priest, and his brother's sons he has made deputy High Priests.'
     The midrash continues by stating that she was provoking: "One day when he returned home from studying, his wife inquired, "Which law did Moses teach you today?" Korach replied, "He taught us the laws of tzitzit, wearing knotted strings, of which one is techeilet." Korach's wife questioned, "What is techeilet?
    Korach continues to explain the process where upon his wife kept questioning him. 'Korach's wife was provoking him by asking: If a garment is entirely blue, would it still need tzitzit with techeilet?'
     Where do we stand? Are we the provoker? Are we the instigator? Or are we the peace keeper, the calming voice, the safe haven.
    Wives and mothers have a thousand roles. It is no longer that we stay home and wait for our husbands to return to work. Often the roles are reversed, or both spouses work. But we still need to be a safe haven, a little bit of peace.
Proverbs 12:4 'An excellent wife is the crown of her husband, but she who shames him is like rottenness in his bones.'
Psalm 128:3 'Your wife shall be like a fruitful vine within your house, your children like olive plants around your table.'
Proverbs 19:14 'House and wealth are an inheritance from fathers, but a prudent wife is from the LORD.'
Proverbs 31:10-31 'An excellent wife, who can find? For her worth is far above jewels. The heart of her husband trusts in her, and he will have no lack of gain. She does him good and not evil all the days of her life.'
Proverbs 18:22 'He who finds a wife finds a good thing and obtains favor from the LORD.'
    What about the verses that describe the other kind of wife?
Proverbs 15:17 'Better a meal of vegetables where there is love than a fattened ox with hatred.'
Proverbs 21:9 'Better to live on the corner of a roof than to share a house with a nagging wife.'
Proverbs 21:19 'Better to dwell in the wilderness, than with a contentious and angry woman.'
Proverbs 25:24 'It is better to dwell in a corner of a housetop, than in a house shared with a contentious woman.'
     In everything, we have choices. We can choose to send our husbands to the roof tops or to the wilderness, or we can surround our home with calmness and peace. The peace of the Living Waters.
Blessings ~ Vickie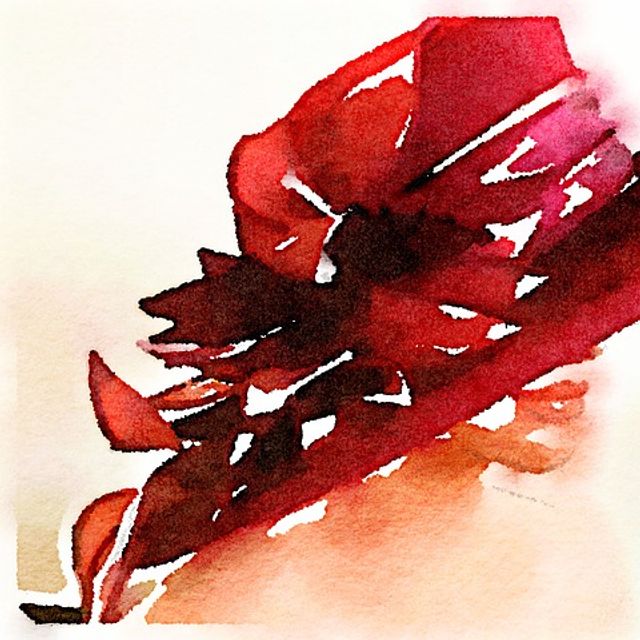 Our Spiritual Hats
     We're aware of the adjectives and job titles that go with being a wife and mother.  Chef, coach, classroom parent, chauffeur, nurse, personal assistant, etc. Recently I saw a new one added: pooping dula. (Too funny).  Moms and wives seem to acquire many skills, we wear many hats.
    What kind of spiritual hats do we wear? Are we steadfast? Do we falter? Yes and yes. We are never always perfect and we are never always wrong. We are always and we are never.
     Are we ever weak? 'In the same way the Spirit also helps our weakness; for we do not know how to pray as we should, but the Spirit Himself intercedes for us with groaning's too deep for words…' Romans 8:26.
    Are we strong?  'Beat your plowshares into swords and your pruning hooks into spears; Let the weak say, "I am a mighty man." Joel 3:10.
    Are we afraid? "He will never leave you nor forsake you. Do not be afraid; do not be discouraged." Deuteronomy 31:8.
    Do we get discouraged? "Tell everyone who is discouraged, be strong and don't be afraid! God is coming to your rescue.'  Isaiah 35:4.
    Are we anxious? 'Peace is what I leave with you; it is My own peace that I give you. I do not give it as the world does. Do not be worried and upset; do not be afraid.' John 14:27.
    Do we encourage? 'That is, that I may be encouraged together with you while among you, each of us by the other's faith, both yours and mine.' Romans 1:12.
    Do we mourn? 'Rejoice with those who rejoice; mourn with those who mourn.' Romans 12:15.
    Are we full of joy? 'Your statutes are my heritage forever; they are the joy of my heart.' Psalm 119:111.
    We wear many hats in our spiritual lives, and this isn't news to God for He knew we would be up one day, and down the next. Remember we are His glorious works.  He knows we are full of His joy, and He knows that we cry sometimes at night. He knows we get anxious, and He hears our anguish and despair.
     Each hat that we don is an opportunity to seek the greater good, the ultimate purpose, and the final solution which is living a life for and through God. It is He that gives us the courage and the power to keep going, to change our hats with understanding and peace.
     ' Be anxious for nothing, but in everything by prayer and supplication, with thanksgiving, let your requests be made known to God; and the peace of God, which surpasses all understanding, will guard your hearts and minds through Yeshua HaMashiach.' Philippians 4:6-7.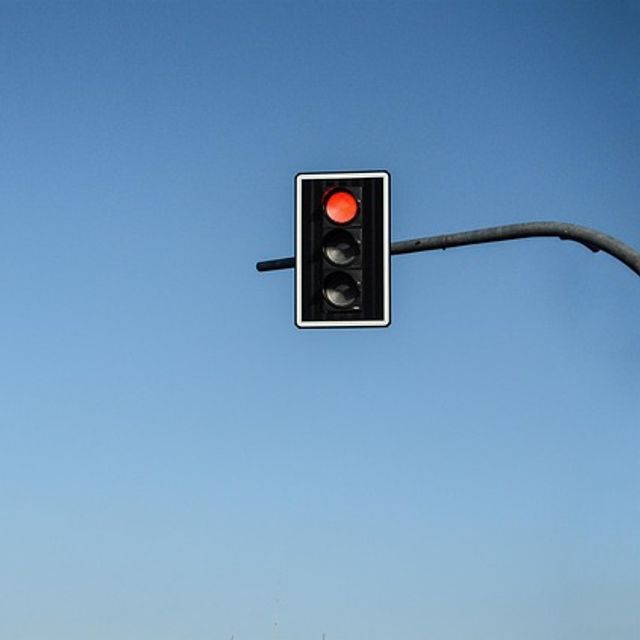 Waiting...
Waiting…
Psalms 27:13-14   I believe that I shall look upon the goodness of the LORD in the land of the living! Wait for the LORD; be strong, and let your heart take courage; wait for the LORD!
Psalms 37:34  Wait for the LORD and keep his way, and he will exalt you to inherit the land; you will look on when the wicked are cut off.
Proverbs 3:5-6  Trust in the LORD with all your heart, and do not lean on your own understanding.  In all your ways acknowledge him, and he will make straight your paths.
Isaiah 30:18   Therefore the LORD waits to be gracious to you, and therefore he exalts himself to show mercy to you. For the LORD is a God of justice; blessed are all those who wait for him.
Isaiah 40:31   but they who wait for the LORD shall renew their strength; they shall mount up with wings like eagles; they shall run and not be weary; they shall walk and not faint.
Lamentations 3:25   The LORD is good to those who wait for him, to the soul who seeks him.
Micah 7:7   But as for me, I will look to the LORD; I will wait for the God of my salvation; my God will hear me.
Acts 1:4   And while staying with them he ordered them not to depart from Jerusalem, but to wait for the promise of the Father
Romans 12:12  Rejoice in hope, be patient in tribulation, be constant in prayer.
1 Corinthians 13:4   Love is patient and kind; love does not envy or boast; it is not arrogant
Ephesians 4:2 with all humility and gentleness, with patience, bearing with one another in love,
Colossians 1:11  May you be strengthened with all power, according to his glorious might, for  all endurance and patience  with joy,
James 5:7-8   Be patient, therefore, brothers, until the coming of the Lord. See how the farmer waits for the precious fruit of the earth, being patient about it, until it receives the early and the late rains.  You also, be patient. Establish your hearts, for the coming of the Lord is at hand.
2 Peter 3:9  The Lord is not slow to fulfill his promise as some count slowness, but  is patient toward you, not wishing that any should perish, but that all should reach repentance.
    I hate waiting.  I want the better now.  I want the healing now, the forgiveness now, the baby goat to be born now, the flowers to be planted now, the checks to clear now, the love to be felt now. To live in limbo, to live in the lost, to live in the sorrow, the hurt, the tears is absolutely no fun and absolutely not a great plan according to me, but it is a plan, a way, a sense of healing.  It is a time of God. To wait is a sense of time, of healing, of order.  To wait is Scripture, to wait is God.  To wait is to live a life of honor, wisdom and grace. To wait is necessary. 
     Toddlers can't conceive the image of waiting.  They want it now.  When I babysit my grandbabies it is futile to even thing that they can conceive 'just a little bit…it's her turn now…chocolate after lunch…'  They want now!  So, we as parents and grandparents deflect.  We switch the conversation, we stall. Is that right? Is that proper?  Who knows, but it works.
    Does God do that with us?  Does He deflect with us?  Maybe so.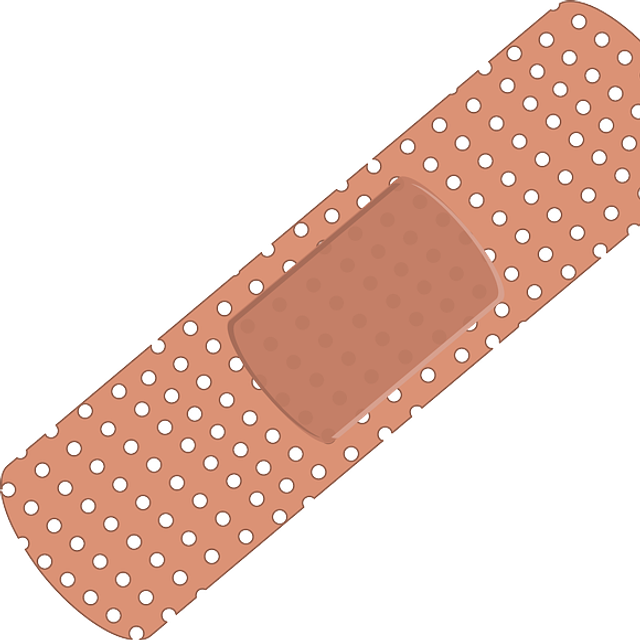 The Band aid
     The band aid is a little strip of either plastic or mesh like material with gauze located within the product to protect the wound.  Often band aids are applied to keep the cut clean, to stop the bleeding or to help heal.  Band aids are usually small, can be purchased over the counter and come in many shapes, colors, styles and age appropriate. Band aids can be applied by literally anyone to anything at any time. Even dolls, stuffed animals and other toys get band aids.
     Band aids are definitely helpful and definitely needed. But they definitely have their place.
     My paper cut needs a band aid but my deep laceration needs stitches. The finger that has been cut with a peeling knife needs a band aid, but the broken arm needs a cast.
     Most of our hurts and problems can heal with a 'band aid'. We can talk ourselves out of a pickle, we can instruct ourselves to about-face. We can nurse our tears over a cup of tea, or a bowl of ice cream. We can forgive the snotty remarks, the rolling of the eyes, the unforgiving friend or spouse. We can open to Psalms and read the poetic words of David. We can pray, we can fast, we can heal. 
    But there are deeper wounds, lacerations and brokenness. Our band aids won't help the bleeding, the brokenness or the punctures. But we often think they will.  We stuff our pain deep within us and keep covering the wound again and again with band aids until all oxygen is void therefore stalling all healing.  The wound sits dormant, waiting to grow, negating to heal.
     This is when band aids won't suffice.  We need the ultimate healer; we need The Healer before we get the healing. It is the God Himself that can heal our brokenness.
   He hears our cries, He heals our brokenness. He erases the rejections, the abandonment, and the pain. He includes instead of excludes. He listens rather than ignores.  He comes rather than leaves. He embraces instead of pushing away.
     Psalm 40:1-3 is a wonderful set of verses to contemplate on. We wait for God; He comes to us for He hears us. It is He who pulls us up and sets us on High with The Rock. It is He who wrote the Torah, the path for our steps, and a new song is given to us, the song of the redeemed. Praise to Him all who trust.
     Psalm 40:1-3
'I waited patiently for the Lord;
And He inclined to me,
And heard my cry.
2 He also brought me up out of a horrible pit,
Out of the miry clay,
And set my feet upon a rock,
And established my steps.
3 He has put a new song in my mouth—
Praise to our God;
Many will see it and fear,
And will trust in the Lord.'
Blessings~