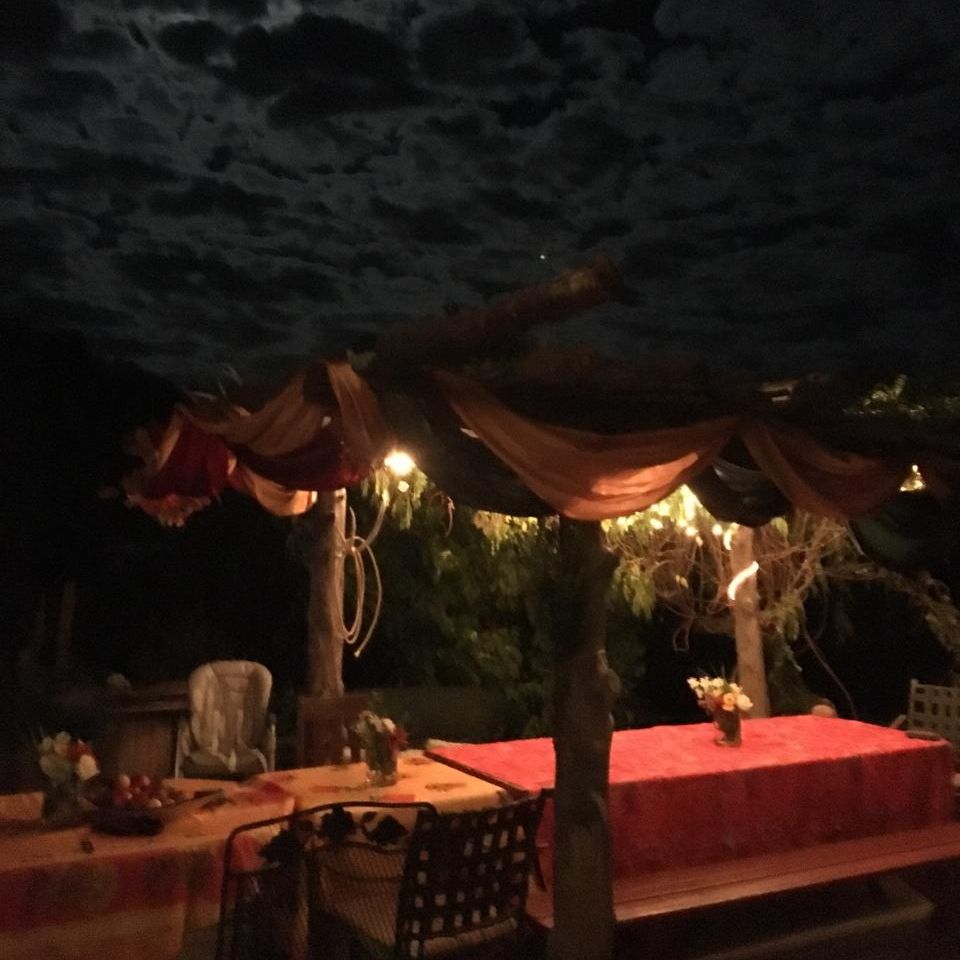 The Joy of Building a Sukkah
     For 23 years we have been constructing sukkah's in one way or another. To sleep in, to eat in, with Legos, over fire pits, over hay bales, in a yard, in a field, even in our living room with tents when the fall rains poured down.  For this brief time in our lives we have joyfully anticipated the season of building our sukkah to celebrate the Feast of Tabernacles, Sukkot. 
     And now, as life moves forward at an incredible speed, we are blessed to watch our children make sukkahs and share the story with their children. What greater moment could there be in life? I find none.
     Either way, anywhere, with whatever type of material you choose, there is such joy in the loving obedience that we have when we build, decorate, eat in, sleep in and pray in our sukkah.  It is the thought and the effort and the time that we offer our Lord to show Him that we love Him, and we honor Him and we need Him. And that we are so thankful to Him that He brought us out of the bondage of the slavery and gave us the knowledge of His perfect Moadim,  His High Holy Days. 
    May you be truly blessed this season!    
                Vickie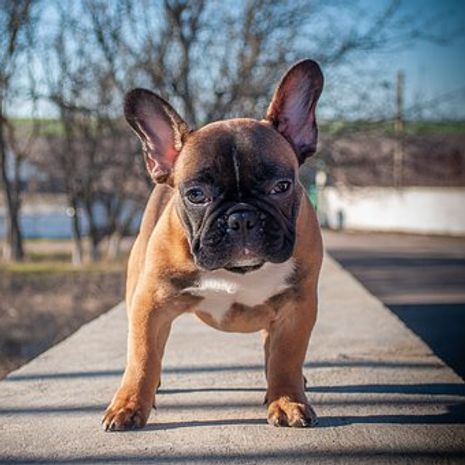 Standing Our Ground
     During Yom Kippur we read and we prayed and we read again and prayed the entire day. In several of the passages and verses we recited, we read that we are to be strong and steadfast and hold our ground. We are to stand against evil and divisive influences that come against us and we are to walk in truth. 2 Timothy 1:7 states: 'For the Spirit God gave us does not make us timid, but gives us power, love and self-discipline.'
     John 4:24 states that God is spirit and truth and that we must worship Him in spirit and in truth. Galatians 5:22 gives us the core of the fruit of the spirit. Anything opposite that would be against and would be the exact spirit that we must stand against. 1 John 4:1 'Dear friends, do not believe every spirit, but test the spirits to see whether they are from God, because many false prophets have gone out into the world.'  Ephesians 4:3 'Make every effort to keep the unity of the Spirit through the bond of peace.' There is the righteous spirit that is of The Lord and there are the spirits that are against the doctrine of the spirit of loving kindness and of peace.  We know this to be true as there are other types of spirits as stated in 2 Timothy 1:7 which references the spirit of fear: 'For God gave us a spirit not of fear but of power and love and self-control.'     Another spirit is the spirit of division.
     This spirit seeks to destroy unity and is self-serving. This type of spirit consumes the spirit and enlarges the flesh and ego. This type of spirit lofts itself into delusions of grandeur.  This is the spirit that comes not from the Father but from the other source as we take the example of how Lucifer lofted himself higher than God and seemingly created the first division. 
     Romans 6:17 'I appeal to you, brothers, to watch out for those who cause divisions and create obstacles contrary to the doctrine that you have been taught; avoid them.'
     The Spirit of Adonai is loving, full of mercy and grace. When we are around a person filled with that type of spirit we 'catch' the calm. We are surrounded by joy.  It is shalom, a peace.  Likewise, when we are around the spirit of division, we can become consumed by that attitude and suddenly there will be division in our lives as well. If this were not true, Romans 6:17 would not have been written. In Romans 6:17 Paul states that the spirit of division creates obstacles contrary to the doctrine. The doctrine of what? The doctrine of God, which is love, for God is love and joy, peace, patience, kindness, goodness, long suffering, gentleness and self-control.   And His Torah - His Walk!
     A person that carries the spirit of division is void of these qualities. They seek to divide and conquer. And divide they do; in the workplace, in churches, in marriages and in families. 
     But for those that walk in The Spirit, we are given a spirit of courage and steadfastness.
     Deuteronomy 31:6 'Be strong and courageous. Do not fear or be in dread of them, for it is the Lord your God who goes with you. He will not leave you or forsake you.'
     James 1:12 'Blessed is the man who remains steadfast under trial, for when he has stood the test he will receive the crown of life, which God has promised to those who love him.'
     Ephesians 6:10 'Finally, be strong in the Lord and in the strength of his might.'
                Blessings ~ Vickie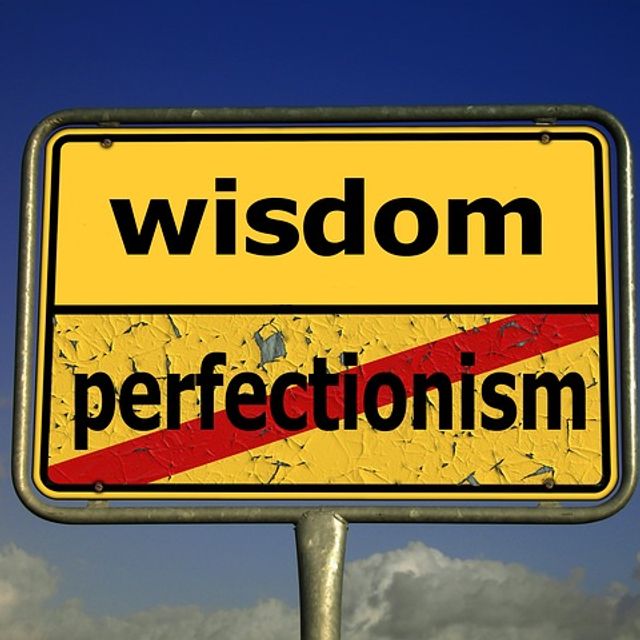 Yom Kippur
Letting Go and being blameless...
     There is a rule with forgiveness - let it go. That makes so much sense, forgive and let it go.  That sounds so trite, doesn't it? And that is easier said than done.  We like to nurse the wounds; we like to remember how awful that person was.  It justifies our resentment, our hurt, our offense.   
    But truly, letting it go is healthy.  That does not mean that we don't discern, or that we jump back into a friendship with a toxic person or an unwise association.  It means we let it go - we no longer need that wound to define us and its okay to release that person.
     Yom Kippur is a time of reflection, a time of rejuvenation. It is also a time to look backward to look forward.  We need to remember that not all trials, confusion, or evil people are inherently wrong for us.  On the contrary, those hurdles in our lives make us stronger, wiser and more dependent on God and His Ways.  Trials make us stronger, James 1:2-4.  Confusion leads us to constant as it causes us to surrender, 1 Corinthians 14:33. 
     So, be at peace this Yom Kippur. If you have hurt someone, apologize. And let it go.  If reconciliation is going to happen, it will. Be patient.  Sometimes reconciliation is not the answer, and we have to be at peace with that.  If someone has turned against you, forgive them and let it go.  It is their misfortune that their behavior has sprouted such an offense. 
     This also makes us blameless, for hanging onto bitterness or unforgiveness casts a dark shadow on our walk with The Lord.
     Where does being blameless begin? It begins with our walk with God.
   Genesis 17:1 'When Abram was ninety-nine years old the Lord appeared to Abram and said to him, "I am God Almighty; walk before me, and be blameless.'         
     Psalm 119:1 'Blessed are those whose way is blameless, who walk in the law of the Lord!'
     2 Peter 3:14 'Therefore, beloved, since you are waiting for these, be diligent to be found by him without spot or blemish, and at peace.'
     Romans 12:2 'Do not be conformed to this world, but be transformed by the renewal of your mind, that by testing you may discern what is the will of God, what is good and acceptable and perfect.'
     Philippians 2:15 'That you may be blameless and innocent, children of God without blemish in the midst of a crooked and twisted generation, among whom you shine as lights in the world.'
     In all, God is a God of peace, of mercy and love. 
        Blessings ~ Vickie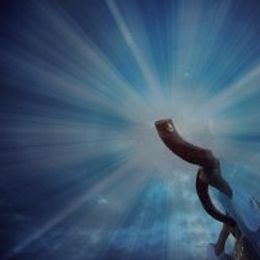 Yom Teruah
     Fall in Colorado is absolutely beautiful. Colors magnify the mountains, the pesky bugs are dissipating and the weather has turned crisp. This is the beginning of another season.
     The seasons of God are the seasons of the earth.  He is the universe but He is not contained in the universe.
    This high holy day, Yom Teruah announces the entrance of the King.  It is the day of blowing or the day of trumpets.  It is the call to the bride that the groom is coming.
       The blowing of the trumpet is an integral part of God and the returning of Yeshua. Yom Teruah is the day that represents the blowing of the shofar, and if we negate His High Holy days, and convince ourselves that 'all that was done away with' how can we truly say we are prepared for the King and that we are in His covenant?  We aren't and we become as Vashti, making our own feast – eventually banned from the Kingdom.
    May you find blessings and wisdom from The Father as you study the Day of Blowing, Yom Teruah.

 1 Thessalonians 4:16 'For the Lord himself will descend from heaven with a cry of command, with the voice of an archangel, and with the sound of the trumpet of God. And the dead in Christ will rise first.'
1 Corinthians 15:52 'In a moment, in the twinkling of an eye, at the last trumpet. For the trumpet will sound, and the dead will be raised imperishable, and we shall be changed.'
Matthew 24:31 'And he will send out his angels with a loud trumpet call, and they will gather his elect from the four winds, from one end of heaven to the other.'
Isaiah 27:13 'And in that day a great trumpet will be blown, and those who were lost in the land of Assyria and those who were driven out to the land of Egypt will come and worship the Lord on the holy mountain at Jerusalem.'
Revelation 4:1 'After this I looked, and behold, a door standing open in heaven! And the first voice, which I had heard speaking to me like a trumpet, said, "Come up here, and I will show you what must take place after this."
Joel 2:1 'Blow a trumpet in Zion; sound an alarm on My holy mountain! Let all the inhabitants of the land tremble, for the day of the Lord is coming; it is near…'
1 Corinthians 15:51-52 'Behold! I tell you a mystery. We shall not all sleep, but we shall all be changed, in a moment, in the twinkling of an eye, at the last trumpet. For the trumpet will sound, and the dead will be raised imperishable, and we shall be changed.'
John 3:16-17 "For God so loved the world, that he gave his only Son, that whoever believes in him should not perish but have eternal life. For God did not send his Son into the world to condemn the world, but in order that the world might be saved through Him.'
Zechariah 9:14  'Then the Lord will appear over them, and his arrow will go forth like lightning; the Lord God will sound the trumpet and will march forth in the whirlwinds of the south.'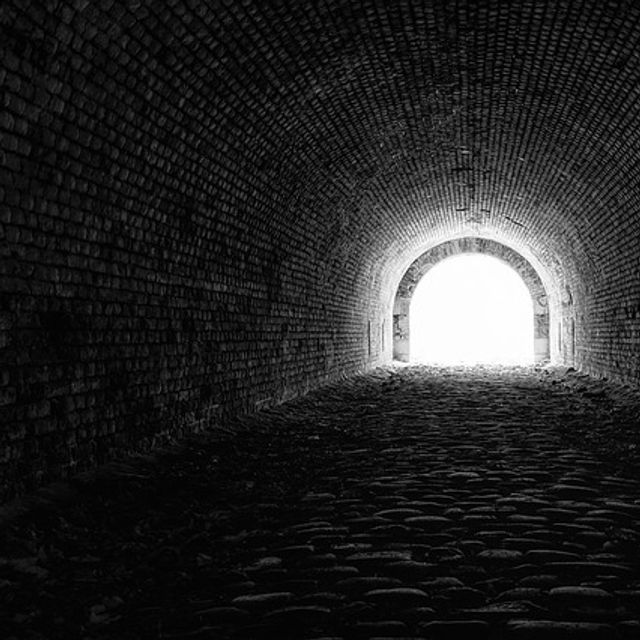 A Matter of Perspective
     Jewish Mussar teaches the difference between narrow mind and spacious mind. Narrow mind encompasses a closed heart, an intolerant view with a limited outlook, and a self-seeking way of processing events. This can be linked to the saying, 'tunnel vision'.
     Imagine you are looking through a tunnel and at the end is a mirror of yourself. That would be narrow mind, all one sees is themselves, we are at the beginning and we are at the end. The tunnel begins with us, is us, and ends with us.
    If we process life and life's events according to our own perspective, which is quite normal, we can lock ourselves into a perpetual tunnel of self. The trick is to switch our thoughts and vision and that begins with a simple step- consider God.
     Matthew 6:33 'But seek first the kingdom of God and His righteousness, and all these things will be added to you.'
     What a simple yet profound verse. But do we really heed this advice?  Do we sincerely seek His Kingdom first? Or do we tweak His Kingdom to intertwine with our kingdom?
     If I seek His kingdom first, then He is the end of the tunnel, and that includes His ways, His teachings, His commandments, His authority and Him, totally Him. Not who I think He should be, but who He is.
   Blessings~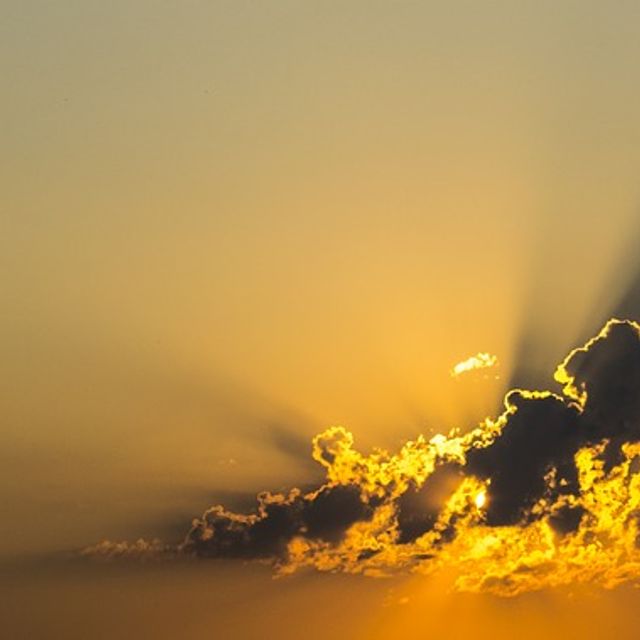 Heaven...
     Do you ever wonder what heaven really is?  Yes, we all do. To wonder is good and healthy. To state that one knows exactly what heaven is or where heaven is would be a great fault.
     I say this because every denomination has their different view on heaven. So what if we don't exactly 'know' what heaven is – exactly? That's okay.  As we read the Scripture verses on heaven, we develop such a grand sense of shalom, of peace, even though we really can't put a finger on exactly what heaven is. The mystery is for us to discover in due time. The knowledge is His, it is our duty to trust, obey and believe.
1 Thessalonians 4:16-17 'For the Lord himself will come down from heaven, with a loud command, with the voice of the archangel and with the trumpet call of God, and the dead in Christ will rise first. After that, we who are still alive and are left will be caught up together with them in the clouds to meet the Lord in the air. And so we will be with the Lord forever.
Colossians 3:2 'Set your minds on things above, not on earthly things.'
John 14:2  'My Father's house has many rooms; if that were not so, would I have told you that I am going there to prepare a place for you?'
Philippians 3:20 'But our citizenship is in heaven. And we eagerly await a Savior from there, the Lord Jesus Christ.'
Psalm 73:25  'Whom have I in heaven but you?
And earth has nothing I desire besides you.'
Psalm 19:1-2 'The heavens declare the glory of God;
the skies proclaim the work of his hands.'
Ecclesiastes 3:1 'There is a time for everything,
and a season for every activity under the heavens.'
Matthew 6:19-20 'Do not store up for yourselves treasures on earth, where moths and vermin destroy, and where thieves break in and steal. But store up for yourselves treasures in heaven, where moths and vermin do not destroy, and where thieves do not break in and steal.
Matthew 19:14 'Jesus said, "Let the little children come to me, and do not hinder them, for the kingdom of heaven belongs to such as these."
Jeremiah 32:17 'Ah, Sovereign Lord, you have made the heavens and the earth by your great power and outstretched arm. Nothing is too hard for you.
Blessings~ Vickie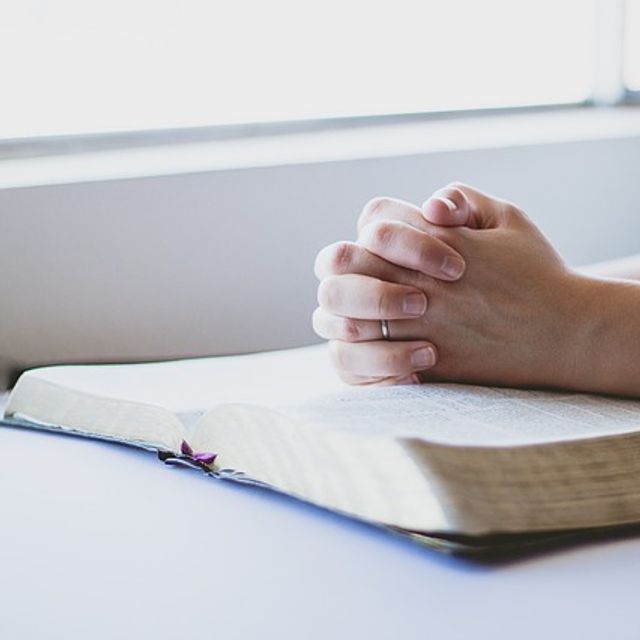 The Power of Prayer
Rejoice always, pray continually, give thanks in all circumstances; for this is God's will for you in Yeshua.
1 Thessalonians 5:16-18
Do not be anxious about anything, but in every situation, by prayer and petition, with thanksgiving, present your requests to God. And the peace of God, which transcends all understanding, will guard your hearts and your minds in Yeshua. Philippians 4:6-7
This is the confidence we have in approaching God: that if we ask anything according to His will, he hears us.
1 John 5:14
Devote yourselves to prayer, being watchful and thankful. Colossians 4:2
Be joyful in hope, patient in affliction, faithful in prayer. Romans 12:12
The Lord is near to all who call on Him,
to all who call on Him in truth. Psalm 145:18
In my distress I called to the Lord;
I cried to my God for help.
From His temple He heard my voice;
my cry came before Him, into His ears. Psalm 18:6
And I will do whatever you ask in My name, so that the Father may be glorified in the Son. John 14:13
     These are just a few Scripture verses on prayer. If nothing else, we can pray. I was recently a recipient of prayers, and it was humbling and quite amazing at the amount of people praying – people I knew  and people I have never met, and at the outcome of those prayers.
    The power of prayer is something we as mere mortals can not quite put our finger on. We read the verses, and we intellectually understand them. But, how can we as fleshly humans understand the depth of the spiritual world? We cannot, not fully.  It is a realm that we speak to, that we pray to, that we desire. Still it is a realm that The Father encourages us to reach for, and we do that through our prayers and praise.
     May you be blessed as you pray to and praise The Father.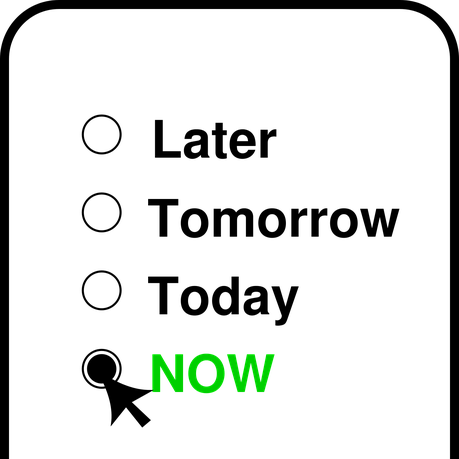 Priorities...
     A major event in one's life has the abrupt possibility of making that person and people around them realize priorities.
     Priorities vary according to the seasons in our lives. Young, old, married, single, with children, no children, living in a city verses living in the country. Ownership of a car or house or boat. Health issues or financial issues.  Priorities change, fluctuate and differentiate. All of these are necessary priorities in life, yes, but absolutely should come after God.
     Matthew 6:33 'But seek first the kingdom of God and His righteousness, and all these things will be added to you.'
     2 Corinthians 5:9 'So whether we are at home or away, we make it our aim to please Him.'
     Luke 12:22-24  And he said to His disciples, "Therefore I tell you, do not be anxious about your life, what you will eat, nor about your body, what you will put on. For life is more than food, and the body more than clothing. Consider the ravens: they neither sow nor reap, they have neither storehouse nor barn, and yet God feeds them. Of how much more value are you than the birds!'
     Sometimes we forget to stop and put God first in everything. We get busy, anxious, stressed, preoccupied; we live in a hectic world.
    Our first priority is of course to Him, in all things every day, every moment, up- down- in- out- good- bad. The second priority is for His people. Is that people in your life? Yes. Is that your family? Yes. Is that people that you may be called to serve? Yes. And it will be different for everyone.
     But the people that God has put in our lives, He puts there for a reason. Love encompasses all of this, and we honor Him by living in His word and praying and loving the people that He gives us. Time is short, and through the grace of the Father, we have some time to seek the Kingdom of God, put God first in our lives and edify one another.
     Blessings~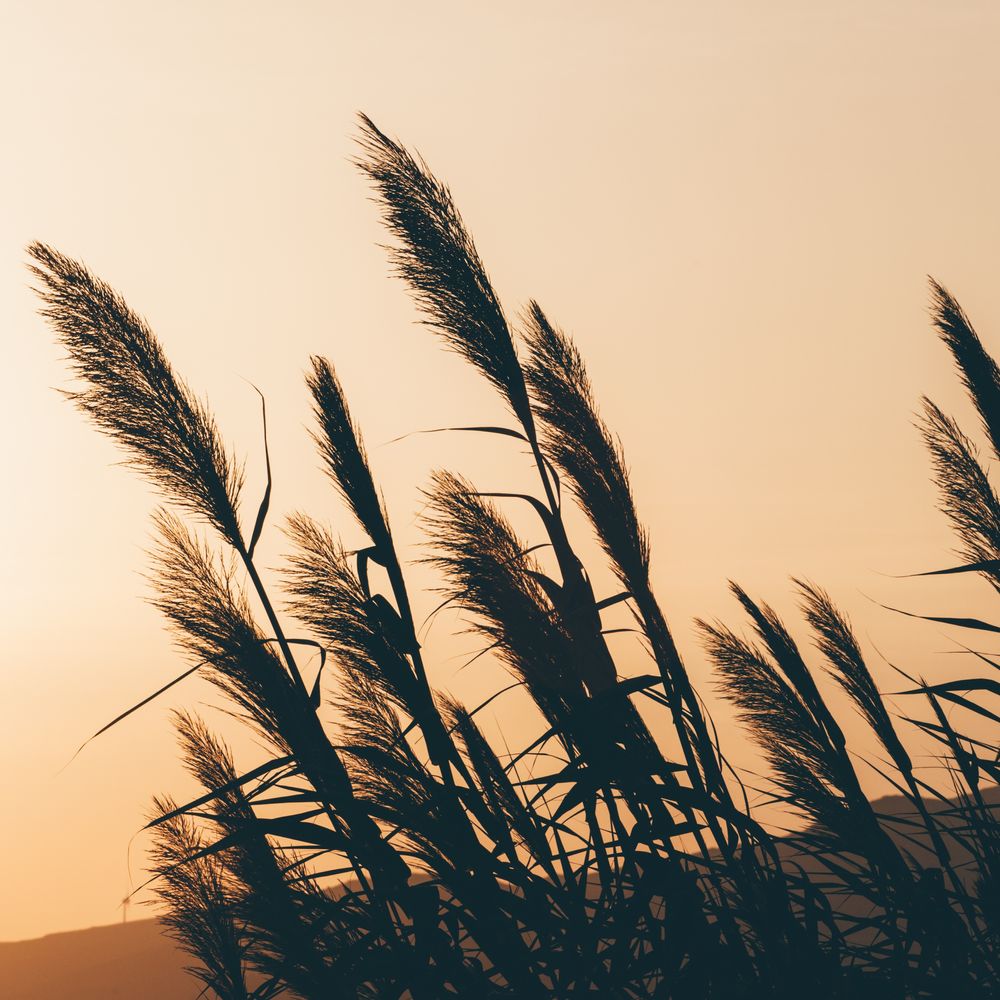 Afflicted
Afflicted…   
'Yet we esteemed Him stricken, smitten by God and afflicted.  Isaiah 53:4
Afflicted to display the works of God: John 9:1-3 'As He passed by, He saw a man blind from birth. and His disciples asked Him, "Rabbi, who sinned, this man or his parents, that he would be born blind?" Yeshua answered, "It was neither that this man sinned, nor his parents; but it was so that the works of God might be displayed in him.'
Afflicted for glory: John 11:3-4 'So the sisters sent word to Him, saying, "Lord, behold, he whom You love is sick." But when Jesus heard this, He said, "This sickness is not to end in death, but for the glory of God, so that the Son of God may be glorified by it."
Afflicted for a witness: John 21:18-19 "Truly, truly, I say to you, when you were younger, you used to gird yourself and walk wherever you wished; but when you grow old, you will stretch out your hands and someone else will gird you, and bring you where you do not wish to go." Now this He said, signifying by what kind of death he would glorify God and when He had spoken this, He said to him, "Follow Me!"
Affliction of the righteous: Psalm 34:19 'Many are the afflictions of the righteous, but the LORD delivers him out of them all.'
Afflicted yet never forsaken: 2 Corinthians 4:8-11 'We are afflicted in every way, but not crushed; perplexed, but not despairing; persecuted, but not forsaken; struck down, but not destroyed; always carrying about in the body the dying of Jesus, so that the life of Yeshua also may be manifested in our body…'
Afflicted to be strong: 2 Corinthians 12:9-10 'And He has said to me, "My grace is sufficient for you, for power is perfected in weakness.  Most gladly, therefore, I will rather boast about my weaknesses, so that the power of Yeshua may dwell in me. Therefore I am well content with weaknesses, with insults, with distresses, with persecutions, with difficulties, for Yeshua's sake; for when I am weak, then I am strong.'
Afflicted to learn: Psalm 119:71 'It is good for me that I was afflicted, that I may learn Your statutes.
Afflicted to seek: Isaiah 26:9 'At night my soul longs for You, indeed, my spirit within me seeks You diligently; for when the earth experiences Your judgments the inhabitants of the world learn righteousness.'
Afflicted to return: Deuteronomy 4:30-31 '"When you are in distress and all these things have come upon you, in the latter days you will return to the LORD your God and listen to His voice. "For the LORD your God is a compassionate God; He will not fail you nor destroy you nor forget the covenant with your fathers which He swore to them.'
Afflicted to keep His Word: Psalm 119:67 'Before I was afflicted I went astray, but now I keep Your word.'
Afflicted to comfort: 2 Corinthians 1:4 'Who comforts us in all our affliction so that we will be able to comfort those who are in any affliction with the comfort with which we ourselves are comforted by God.'
Afflicted for deliverance: Job 36:5 'He delivers the afflicted in their affliction, and opens their ear in time of oppression.'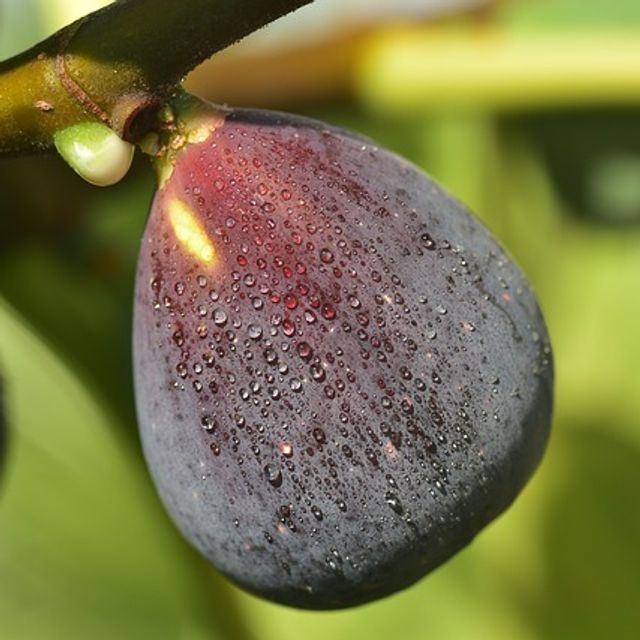 The Forbidden Fruit...
     Genesis chapter two contains the Forbidden Fruit in the Garden of Eden. 'The Lord God took the man and put him in the Garden of Eden to work it and take care of it. 16 And the Lord God commanded the man, "You are free to eat from any tree in the garden; 17 but you must not eat from the tree of the knowledge of good and evil, for when you eat from it you will certainly die."
    Two things are very important in this paragraph. First, God gives the man freedom and choice. Secondly, God give a strict warning, that he/man will certainly die.
     To me, it is interesting that God made that declaration. Had Adam ever seen death before? He was the first human, unless within a short period of time he witnessed a death of an animal, I wonder if he had witnessed death.
     In Genesis chapter 3 the serpent tricks Eve by casting doubt as a snare to her. She then ensnares Adam and together they eat the fruit. But was it an apple? Probably not, but a fig and this might be confirmed by the fact that they immediately sewed leaves of figs. 'She also gave some to her husband, who was with her, and he ate it. 7 Then the eyes of both of them were opened, and they realized they were naked; so they sewed fig leaves together and made coverings for themselves.'
     Was the fig the evil entity? No. Is the knowledge of good and evil the evil entity? No. It's the choice that they made to go against The Creator. God gave them abundance freedom with one small rule. 'Don't eat of that tree'. But the mere thought of not eating from it was too much for them; hence it only took a small amount of coercion by the serpent to spin the tale and send them into eventual death.
     Fast forward to our lives now. What is the tree, the fruit that tempts us? Like Adam, God gives us abundant freedom – to choose – life or death. What do we choose? Do we have ears that listen to the sticky words of our own snares? Do we try to convince ourselves that 'it's okay'?
     Obviously it was overwhelming for Eve to look upon that delicious fig and just stare at it, even knowing the warning. It was too much for her, and it only took a second to fall.
    This history should make us truly ponder events and seasons in our lives. If we think of the sequence we grasp the events clearly.
     God gives a decree.
     God gives the consequence.
     Words spoken that twist the very word of God are spoken to Eve…"Did God really say?"
    It's too delicious – too tempting.
    She eats, and then she shares her sin. It was too good to pass up.
     -Just a small example of Sunday worship over Sabbath-
     God gives a decree: 'Remember the Sabbath Day to keep it holy…'
     God gives the consequences which is now a spiritual death, Choose Life! Deuteronomy 30:15-20.
     Words spoken that twist the very word of God: 'Any day will do…the Sabbath was done away with…Jesus is our Sabbath rest…'
   It's too delicious – after all Saturday is a 'me' day.
   We eat and then we share our sin. 
   Walk away from the forbidden fruit and choose life!
Blessings~