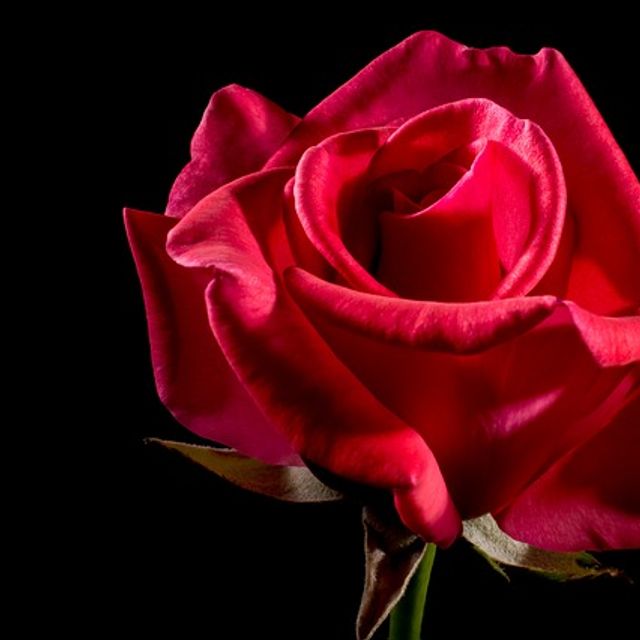 Queen Esther
     Purim is synonymous with festival, evil, vengeance, prayer, fasting, kings and queens, obedience, faith and favor. It is a book written about an orphan Hadassah, who becomes Queen Esther and a story about the fate of the Jewish people.  It is a book of drama and suspense.  It is a book of hope. 
     It is a book about a woman, a Jewish woman being raised by her uncle, Mordechai. It is a book about her tenacity, faith, obedience, beauty, fear and strength.
     This pretty much describes each one of us. We all have tenacity, we try and get up and try again. We have faith in the Lord, even when our days are bleak. We are obedient to His Word, even when we wonder. We have the beauty of Yeshua within and sometimes we fear, but through God, we have strength.  
     At a time of confusion in Esther's life, she knew her priorities in every season, she balanced her life and she was farsighted.  After prayer, she was able to see the big picture.  She was caught in a moment of chaos and fear when Mordechai told her about the petition to kill the Jews, but she quickly overcame that fear and dread and she put her faith ahead of her fear. She looked upward; she looked forward within her faith.
     Look upwards, ladies. See the big picture. Stop, pray, fast and ask The King for favor. Go before Him with your petitions; ask Him in prayer, in His Name.
     John 14:13 'And whatever you ask in My name, that I will do, that the Father may be glorified in the Son. 14 If you ask anything in My name, I will do it.'
     Blessings~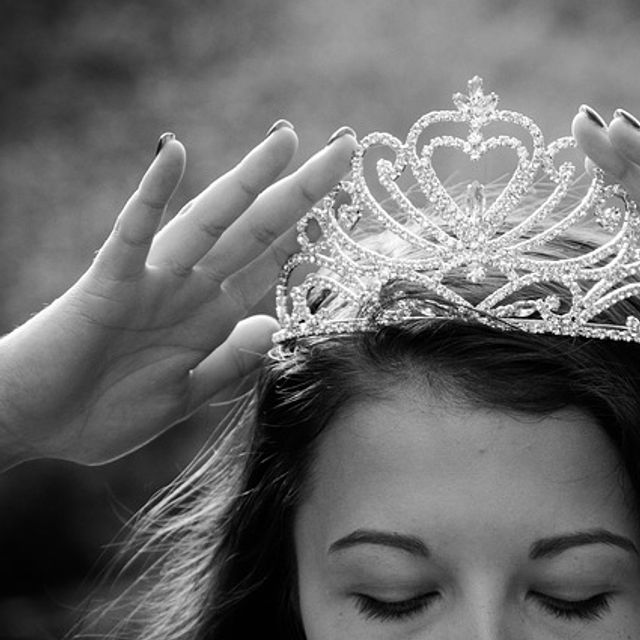 Purim!
     The story of Purim, the book of Ester is about faith, royalty, obedience, arrogance, revenge and love.  This is much like the drama movies and shows of today. Diving spiritually deeper, it is much like our lives.
     Hadassah was a Jewish orphan raised by her uncle Mordechai. She was beautiful and was one of many young virgins taken to the palace of the King in preparation to see who would take the place of the once queen Vashti who disobeyed the king, implementing her own feast.
     Haman, desiring power and complete subjugation, loathed Mordechai who would not bow to him.   Hadassah was prepared for one year to go before the king, her name was changed to Ester, and she found favor and became queen.  Events unfolding, she steadfastly entered into prayer and fasting, then humbly went before the king on behalf of the Jewish people.  She became Queen Ester, her people were saved, Haman was hung and Mordechai was elevated.
     Were we once Vashti? Refusing to come before the king to honor His feast? Were we ever likened to Haman, desiring power and our own rules? Are we orphans – longing for family? Are we Mordechai, refusing to bow to idols, power seekers, and fake gods, keeping the faith? Are we Ester, holding steadfast to the truth, listening to God, fervently entering into prayer and fasting? Are we like Ester, humbly going before the king?  
     God's universe is a kingdom, with a King. There is a royal priesthood, there are decrees and ordinances in His Kingdom. We are under authority, living in His kingdom, called to be priests ourselves, called to be set-apart and holy as He is holy. We should come humbly before our God, asking for favor and mercy to serve Him and to live in His holy kingdom. If not, we are that character of Vashti and Haman.
     Exodus 19:6 '…and you shall be to Me a kingdom of priest and a holy nation. These are the words that you shall speak to the sons of Israel.'
     1 Peter 2:5 '…you also, as living stones are being built up as a spiritual house for a holy priesthood, to offer up spiritual sacrifices acceptable to god through Yeshua HaMashiach.
     1 Peter 2:9 'But you are a Chosen race, a royal priesthood and a holy nation. A people for God's own possession so that you may proclaim the excellences of Him who has called you out of darkness into His marvelous light.'     
     Revelation 1:6 '…and He has made us to be a kingdom priests to His God and Father, to Him be the glory and the dominion forever and ever. Amen.'
     Psalm 110:4 'The LORD has sworn and will not change His mind, 'You are a priest forever according to the order of Melek Tzadik.'
     Isaiah 62:3 'You will also be a crown of beauty in the hand of the LORD and a royal diadem in the hand of your God.
   A Crown of Beauty…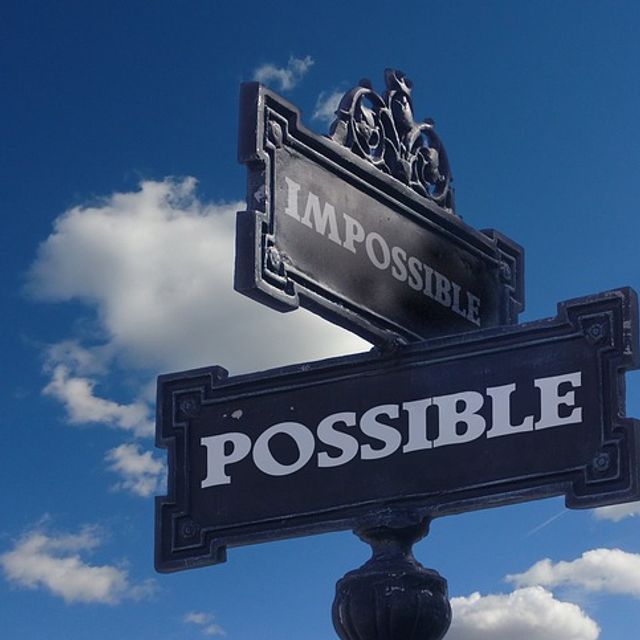 Is it possible?
    As parents we ask ourselves that all the time. As sons and daughters and spouses and friends we ponder that question. Is it possible to raise a family? Is it possible to love this person?  Is it possible to let go? Is it possible to change? Is it possible to forgive? Is it possible to keep going? Is this even possible?
     In Matthew 19:26 Yeshua refers to anything being possible through Him: 'But Jesus looked at them and said to them, "With men this is impossible, but with God all things are possible."Jesus said to him, "If you can believe, all things are possible to him who believes."
    Philippians 4:13 encourages us: 'I can do all things through Him who strengthens me.'
    Luke 1:37 states '"For nothing will be impossible with God.'
     What is too difficult for God?  Jeremiah 32:17 ''Ah, Lord God! It is you who have made the heavens and the earth by your great power and by your outstretched arm! Nothing is too hard for you.'
     Job 42:2 '"I know that You can do all things; no purpose of Yours can be thwarted.'
     What are the possibilities?  Endless if we keep His will our will! According to the LORD nothing is impossible – with God. It is through Him and His strength and power that we can do the impossible.  We can love the unlovable.  We can teach our children. We can be better spouses; we can forgive and move forward. It is possible to be better, stronger, wiser, softer, kinder, and more compassionate.  It is possible through Yeshua to be more like Yeshua. 
    That should be our quest, our goal. To be more like the image we were created in- His.
    Blessings!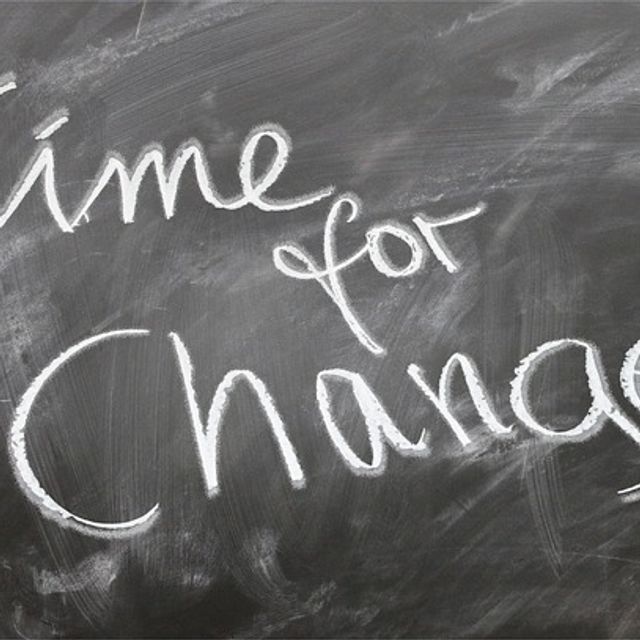 A Time for Change
Our lives are a journey of change. Absolutely nothing stays the same. From our physical appearance, our emotions, our ideals, our opinions, our families, to our lives in totality.
     Sometimes we might be swimming in chaos, rambling on and on wondering where our lives are heading. This is often a catalyst for change.  It might be a change of thought, people that we associate with, the way we handle our finances, even an opportunity to be 'still'.
     There is an entity in our lives that never changes. There is a force that quotes Himself as being steadfast, never changing, strong, merciful and full of grace and love.  It is a rock, a place of refuge, a tower of light.  It is the buoy that we grab onto; it is the breath that we seek.
     Numbers 23:19 'God is not a man, that He should lie, nor a son of man, that He should repent.
Has He said, and will He not do? Or has He spoken, and will He not make it good?'
     Hebrews 13:8 'Jesus Christ is the same yesterday, today, and forever.'
     Malachi 3:6 '"For I am the Lord, I do not change.'
     Isaiah 4:8 'The grass withers, the flower fades, but the word of our God will stand forever.'
     Psalm 102:25-27 'Of old you laid the foundation of the earth, and the heavens are the work of your hands. They will perish, but you will remain; they will all wear out like a garment. You will change them like a robe, and they will pass away, but you are the same, and your years have no end.'
     Psalm 33:11 'The counsel of the Lord stands forever, the plans of his heart to all generations.'
    When we feel the rush or swirl of confusion, when we begin to doubt our decisions, or actions, when we seem to have lost our way, that is the time to really cling to God and search His Ways. For His Ways are straight, and sure and strong. He will never forsake us, He does not change.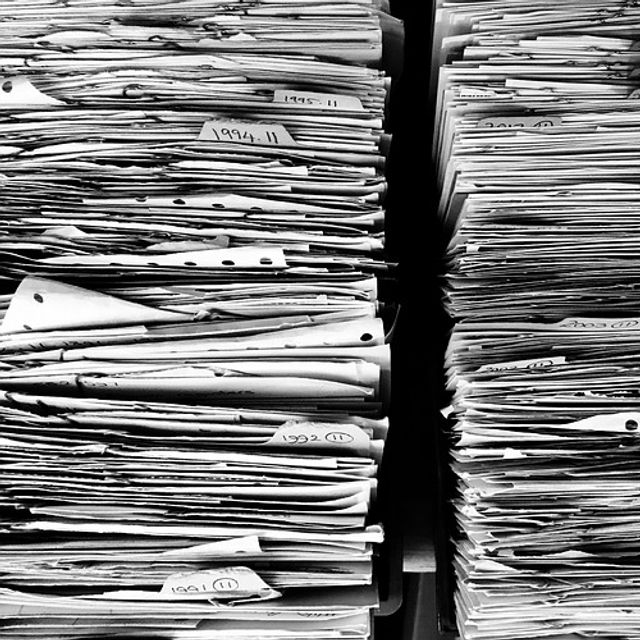 Piles
    Piles are all around us. Piles of laundry, piles of bills, piles of junk, piles of stuff, piles of clothes, of books, movies, dishes and just piles! Piles of things, items and products.  But what about the piles that occupy the spaces in our heads? What about the piles that overload our hearts?
     Our minds and hearts can get cluttered with piles, which in turn will process how we rate our life according to the type of piles; those feelings of regret, sadness, disappointments, and bitterness. If we have large piles of regret, we have a difficult time barreling through that pile to get to the other and more important pile of love or joy. Very rarely do we consider an abundance of joy or love or peace a pile, but we should. A pile is a pile, whether it is a pile of unpaid bills or a pile of love letters. It's a pile.
      What if we sorted our piles, and cleared the murky waters. What if we would take our regrets and put them over to the left. And any disappointments or sadness and put them to the right. Then, what if we took the pile that The Lord so freely gives us and placed it next to those other piles? His pile would certainly dwarf all of ours.
     God is full and passes His fullness onto us:
     Exodus 34:6 'Yahweh! The Lord!  The God of compassion and mercy! I am slow to anger and filled with unfailing love and faithfulness.'
     Psalm 81:10 "For it was I, the Lord your God, who rescued you from the land of Egypt. Open your mouth wide, and I will fill it with good things."
     Psalm 103:5 'He fills my life with good things.  My youth is renewed like the eagles!'
     Psalm 107:9 'For He satisfies the thirsty and fills the hungry with good things.'
     Psalm 119:64 'O Lord, Your unfailing love fills the earth, teach me Your decrees.'
     Psalm 119:64 equates His love with His decrees.  If we fill our lives, our minds, our hearts and souls with His will, His decrees, His commandments, our piles of junk will slowly begin to dissipate and will be replaced with piles of heaven.
     Blessings, Vickie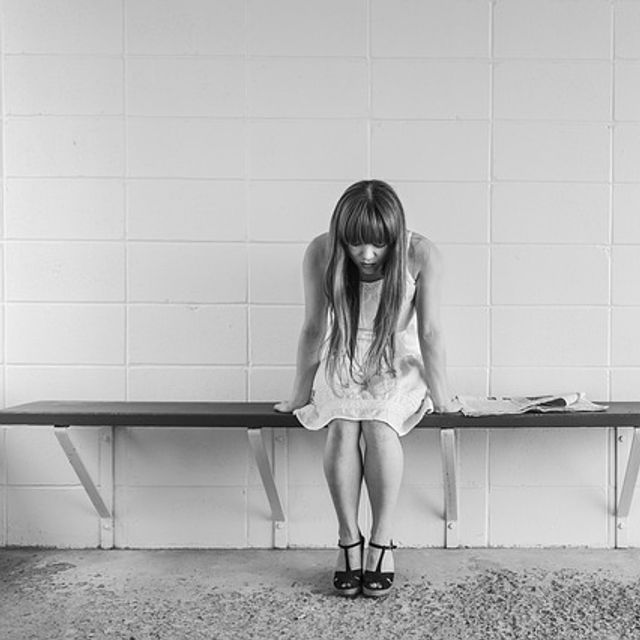 Waiting...
     'Wait on the Lord.' Psalm 123:2. We've all said that, we've all heard that. We've spoken it to people; it has been spoken to us. Sometimes it annoys us, sometimes we probably annoyed others.
     Lazarus is a good example. In the Book of John, chapters 11 and 12 is the story of Lazarus. There are a couple of remarkable testimonies in these chapters that really should enlighten us.
     First and foremost, John 11:11-12 speaks of Lazarus as 'fallen asleep'. In John 11:23-34 the conversation between Martha and Yeshua reiterates that Lazarus will rise again, only unbeknownst to Martha he will rise within minutes.  She agrees with Yeshua that her brother will rise again in the resurrection. How did she know this?
      These two conversations seem to allude that when we pass we are asleep, waiting. Unlike some 'death and heaven' preaching, we are not shot into heaven and rejoicing with everyone we  ever knew or singing contemporary Christians songs. We are asleep, waiting for the Messiah to tell us to rise again, when He makes our bones whole.
     The interesting concept within this story, the concept of one dying, where we are waiting, and then we rise, as in rise with the Messiah. Daniel chapter 12 speaks of this.  So what if;
     We all have family members or loved ones that either do not know the Messiah or reject Him. They are dead as they are alive. We pray for them, we implore that they would see the Messiah, embrace Him and live for Him. But yet, still they are dead, they are the walking dead. We pray for them, and we see no change. They remain dead. Until…
     Until the Messiah awakens them for the glory of the Father. As Yeshua said; 'This sickness will not end in death. No, it is for God's glory so that God's Son may be glorified through it.' John 11:4.
     So we wait, like Mary and Martha and we wonder and say to ourselves, 'why isn't Yeshua fixing this? Where is He?' He right there.
     Blessings, Vickie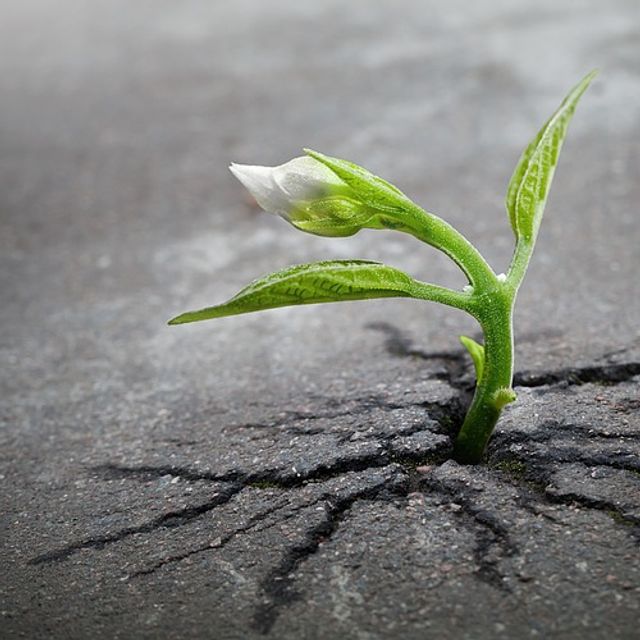 Holding Steadfast
Why do people waiver?  What makes someone change their mind? The only logical reason for a person to change positions would be the knowledge of the truth, otherwise it would be considered wavering. 
     The verses in Scripture about being steadfast are regarding the truth of God. Not a denomination or a certain teaching by a certain person; rabbi, priest, minister, or pastor, but the truth of the Scriptures. If we walk in the truth would we ever waiver? Well, we shouldn't, but sadly some do -they aren't steadfast!
     1 Corinthians 16:13 'Be on guard. Stand firm in the faith. Be courageous. Be strong.'
     James 1:12 'Blessed is the man who remains steadfast under trial, for when he has stood the test he will receive the crown of life, which God has promised to those who love him.'
     Psalm 112:7 'He is not afraid of bad news; his heart is firm, trusting in the Lord.'
    Isaiah 40:31 'But they who wait for the Lord shall renew their strength; they shall mount up with wings like eagles; they shall run and not be weary; they shall walk and not faint.'
     Psalm 51:10 'Create in me a clean heart, O God, and renew a steadfast spirit within me.'
     What is a steadfast spirit? It is immovable. 1 Corinthians 15:58: 'Therefore, my beloved brethren, be steadfast, immovable, always abounding in the work of the Lord, knowing that your labor is not in vain in the Lord.' 
     As soon as I begin to agree or disagree with Scripture, then I can agree or disagree with God. A spirit that is steadfast, pure, and immovable would stand firm in the teachings and instructions of God and would not take it upon themselves to agree or disagree for either would be an act of arrogance. Who are we to agree or disagree with the very word of God?
     We are to hear, Shema! To listen and to obey God with all our love.
     Deuteronomy 11:1 '"Therefore you shall love the Lord your God, and keep His charge, His statutes, His judgments, and His commandments always.'
Blessings ~ Vickie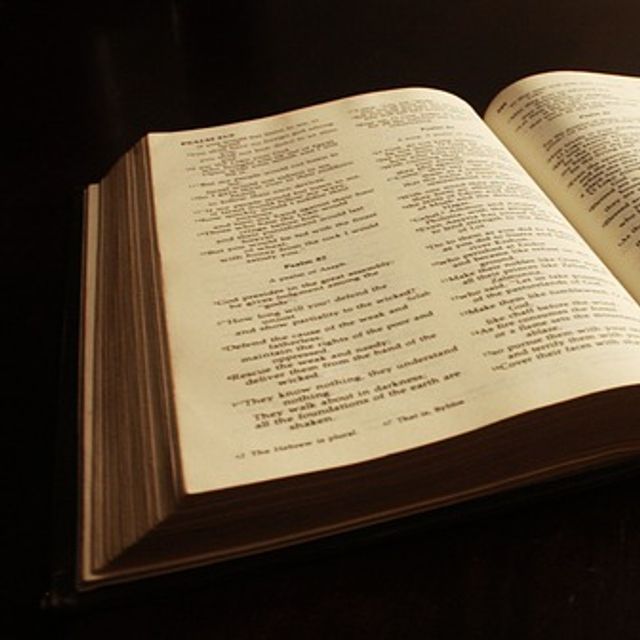 The Force That Drives Us...
    What drives us as parents, as spouses as sons and daughters? What is the force behind us? To answer that question, we must really look at ourselves, our motives, agendas and desires.
        There is a force that is unsurpassed throughout the universe. Regarding the way God created the countless billions of stars, the Scriptures say:
'To whom then will you liken Me,
Or to whom shall I be equal?" says the Holy One.
 Lift up your eyes on high,
And see who has created these things,
Who brings out their host by number;
He calls them all by name,
By the greatness of His might
And the strength of His power;
Not one is missing.' Isaiah 40:25-26.
        If we aren't driven by the very force of God and His will, then we must be driven by something else, which means something has taken the place in our heart, soul and mind of God.  That alone would be against the very will of God.
      Deuteronomy 6:4-6 "Hear, O Israel: The Lord our God, the Lord is one!  You shall love the Lord your God with all your heart, with all your soul, and with all your strength. "And these words which I command you today shall be in your heart.'
     What are the words that He has commanded us? The very basics would be the 10 Commandments, or the 10 Words. Those words are the fundamental words of His will, the outline of the Scriptures.  If we are driven by those 10 instructions, we are within the force of God.  When we remove one from our lives, change it or belittle it, we change the force behind us. Suddenly the force has weakened and it has become our agenda instead of God's. We have taken His place with our words.  We may adhere to eight of the Ten Commandments, or nine, but nonetheless we have changed the very will of God in our lives.  We have not nor could we ever change His will, we have simply diluted His will in our lives.  We have negated the force.
   Psalm 118:8 'It is better to take refuge in the Lord than to trust in man.'
   Proverbs 3:5-6 'Trust in the Lord with all your heart, and do not lean on your own understanding. In all your ways acknowledge him, and he will make straight your paths.'
     Matthew 7:14 'For the gate is narrow and the way is hard that leads to life, and those who find it are few.'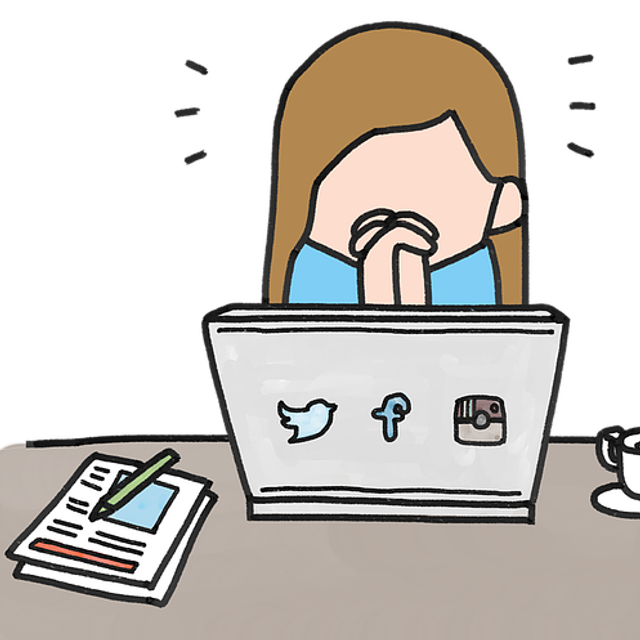 How Are You?
How are you?…a basic non-descript question. We ask it in passing; it is asked of us in passing. It consists of three powerful words, and the intent of the original question is powerful, yet somehow it has become rote and mundane.
     How are you? Fine, thanks. And you? Great.  
     So goes the conversation. But how are we?  How are we – really…
     How is our relationship with God? How is our walk? How is our prayer life? How is our shalom?
     A Jewish story:  A Rabbi came across a young man from his synagogue. How are you? Questioned the Rabbi. I'm fine, great, the young man answered. No, how are you? Repeated the Rabbi.  I'm great, my business is great, my wife is wonderful, and I'm doing great.  No, repeated the Rabbi,  How Are You?  How is your spiritual life?  Silence…  (Pirkei Avos).
     There are some simple questions that we can ask ourselves to see just 'how we are'. Am I anxious? Am I worried, or in fear? Am I depressed or lonely? Am I arrogant? Am I pushy? Am I angry or mean? Am I in chaos? These are simple questions, not all the questions of course, but just the basics to test our relationship with God. These few emotions and symptoms of life are the antitheses of living a life with God, and not just a relationship with lip service, but as a way of life.
     One of the definitions of relationship is: The condition of being closely associated used especially of that which exists between people associated through blood, marriage or friendship.
     All three of those categories; blood, marriage and friendship are the bonds that describe God and His people. 
     We are of His blood, there is life in the blood, we are washed in the blood, the blood is the final sacrifice of the perfect lamb, and we are born by the blood.  Ephesians 1:7 'In Him we have redemption through His blood, the forgiveness of sins, in accordance with the riches of God's grace.'
      We are to be His bride, He is our bride groom.  Revelation 19:7 'Let us rejoice and be glad and give him glory! For the wedding of the Lamb has come, and His bride has made herself ready.'
     And He is our friend.  John 15:14-15 'You are my friends if you do what I command you. I no longer call you servants, because a servant does not know his master's business. Instead, I have called you friends, for everything that I learned from my Father I have made known to you.'
     He is our parent, our husband and friend.  Isn't that enough right there for us to desire a closer relationship with Him? Isn't that enough right there for us to repent and teshuva, return to Him and His perfect Ways?
   So, how are we?
Blessings ~ Vickie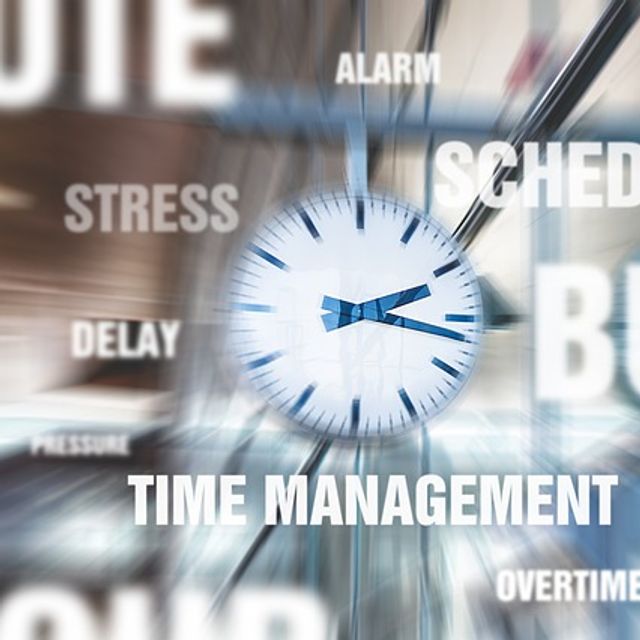 Panic and Anxiety
Panic and Anxiety…
     There is a difference between feeling anxious and a panic attack.  Anxiety is usually short lived, where people may feel fearful, apprehensive, may feel their heart racing or feel short of breath, and when the stressor goes away, so does the anxiety attack. A panic attack doesn't necessarily have to come in reaction to a stressor and it can be unprovoked and unpredictable.
Panic:  Sudden and unreasonable fear, often spreading quickly.  Overwhelming anxiety or terror that inhibits normal sound judgment.
Anxiety: Apprehension, worry or fear over the anticipation of a threatening event whether real or imagined.
     We've all felt that throat clenching, heart stopping, paralyzing feeling when panic or anxiety dominates our emotions. We live in a high pressured world, not only do we deal with the stress that society puts on us, but we have our own inner stress as well—from our personal expectations, responsibilities, work, families, relationships, and our goals for happiness and success. Are we wrong to be anxious at times, or feel apprehension? No, it is an emotion, and obviously a strong emotion as God deems it necessary to give encouragement to battle it. He is clear that He fights the battles with us, and for us, but we are to remain steadfast and strong.
     In Deuteronomy 20 God is preparing the Israelites to enter into battle. He encourages them in regards to the strength they need as they enter into battle.  20:3 'Hear O Israel, today you are going into battle against your enemies, Do not be fainthearted or afraid; do not be terrified or give way to panic before them. For the LORD your God is the one who goes with you, to fight for you against your enemies to give you victory.'
     There will be many stress factors in our lives; spouses with illnesses, children with problems, bills, taxes, elderly parents; all the experiences of life. Our lives are fragmented between thousands of channels and millions of websites. We are lost in a sea of enter/delete. This modern affliction is nothing new to Jewish observers of the inner life. In the days when there were telegrams, there was a joke that went: "What does a Jewish telegram say?" The answer: "Start worrying. Letter follows."
      It would be presumptuous of me to offer little empathy and instead just tell you to concentrate on a Scripture, or pray; and those remedies are true indeed.  But we have to get to that point in the midst of our anxiety that even allows us to pray, breathe, and read. The key will be our trigger points.
     What are the trigger points in our lives that cause us to become short of breath, to sweat, to sometimes even throw our hands in the air and quit? What drives us to that point? Once we recognize those points, we can teach ourselves to change.
     One of the great teachable moments in Mussar is equanimity. This is the point where we are neither phased by great praise; our ego; or falter due to great insult; again, our ego.  We have learned the calmness of the soul. We have overcome our pressure and praise point, where upon we simply 'be'.
Psalm 17:1-2 'The LORD is my light and salvation, whom shall I fear? The LORD is the stronghold of my life, of whom shall I be afraid?'
Psalm 46:10 'Be still and know that I am God…'
1 Peter 5:6-7 'Humble yourselves therefore under God's mighty hand, that He may lift you up in due time. Cast all your fears on Him because He cares for you.'
John 14:26-27 'Peace I leave with you; My peace I give you. I do not give to you as the world gives. Do not let your hearts be troubled and do not be afraid.'
     We serve a Great God, in Hebrew it is Gadol Elohei and He is the calmness of the soul.